Derek Hough and partner Jennifer Grey quickly emerged as one of the couples to watch this fall on Dancing With the Stars. Below, he sizes up his chances and the season in general ...
Have you narrowed down a favorite nickname so far for you and Jennifer?

I think we've finally settled on Baby Derek. We've gone back and forth a bit between Jenhougher and Baby Derek.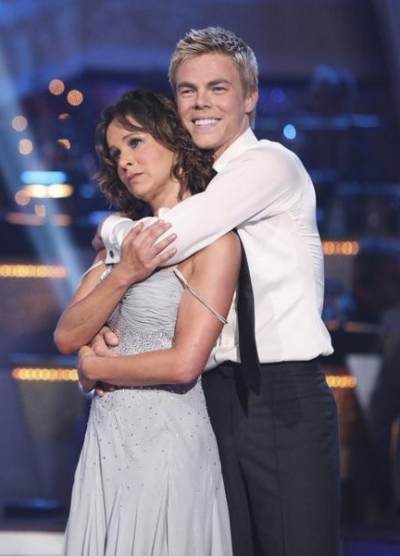 Jenhougher impressed in Dancing With the Stars' opening week.

How is rehearsal going? Do you two have a favorite style yet?

We've done one latin and one ballroom style dance so far. Jen has been completely amazing at both. Usually a celeb is stronger in one or the other but not her. We just have to work at keeping her stamina up during the faster paced dances.

Since Jennifer has some dance experience, was it easier to work with her? Does she have that foundation?

I think it's misleading to say she's had dance experience. She had one week of dance training for a movie in which she played someone who didn't know how to dance. That said, she has natural ability, great flexibility and a passion to learn. That's the foundation she brings to the table.

Follow the link to continue reading Derek's interview ...

Tags: Dancing With the Stars, Exclusives