Life Unexpected Spoilers: Lux to Play Above the Rules
by Matt Richenthal at .
Wait... who does Lux hook up with on season two of Life Unexpected?
That's the question fans have been asking, as rumors surfaced that the 16-year old would have a Pretty Little Liars-type fling with her new teacher, played by Shaun Sipos.
But producer Liz Tigelaar cleared up a few specifics, while remaining vague, in an interview with Entertainment Weekly. Referring to the student and the teacher, she said: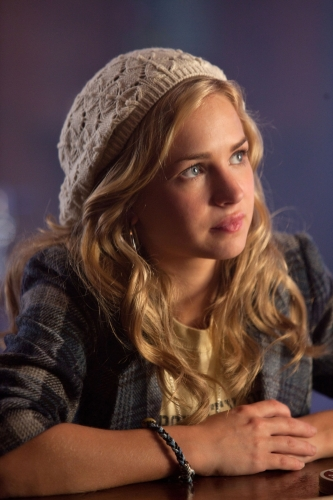 "They definitely have a dynamic between them. It's a different kind of story. Lux is a character that doesn't have any desire to play by the rules. She's also an old soul. She's drawn to someone different than the typical high school guy. What do you do when you're not allowed to be drawn to that? And how do you deal with it? And how does it make you feel?

"What we really want to do is tell a story that gets underneath this girl [and find out] where boundaries should be crossed with her and why she kind of feels like she's kind of above the rules."

BELOW, CHECK OUT FOOTAGE FROM SEASON TWO OF THE SHOW.

[video url="http://www.tvfanatic.com/videos/life-unexpected-footage/" title="Life Unexpected Footage"] [/video]

Matt Richenthal is the Editor in Chief of TV Fanatic. Follow him on Twitter and on Google+.

Tags: Life Unexpected, Spoilers
From Around the Web