Brothers & Sisters has always bordered on melodramatic, even in its heyday, and this season has been particularly uneven, thanks to the mismanaged time jump and other factors.
"Call Mom" seemed to channel the things we used to love about the show, though, and marked the first time in the fifth season that we felt things were really firing on all cylinders.
Perhaps not coincidentally, Holly did not appear this week. No disrespect to Patricia Wettig, but her story line is difficult to take seriously. Removing it for a week was a good thing.
Nora is the focal point of the episode, and Sally Field shined as usual ... if not more than usual. It was great watching her battle with Dr. Alexandra Kirby (Dr. Laura?) for the job.
You knew from the way she was being needled and shot down at every turn that eventually, Nora would rise up and lay the smack down. Predictable, but still a lot of fun to watch.
The scene in which a frazzled Nora tried to bolt during a bathroom break and Kevin, who had been trying to feed her softball questions, talking her up was genuine LOL-material.
The fact that she was still "live" during that exchange was classic, too. But it was more than humor that saved the day when Nora urged Kitty of all people to trust her feelings.
She'll know when she's ready to move on says mom. Justin is listening and waiting for his date, but realizes he's not. It's a simultaneously tuching and sad moment for the family.
Kitty did try to move on with handyman Jack, but it didn't go all that well. She concludes they have nothing in common (correct), but this persistent one won't pack it in just yet.
The chemistry between these two is sorely lacking at times, but somewhat evident in others. We can't tell. It seems destined to fizzle out sooner rather than later, don't you think?
With the help of Scotty, Sarah decides to plan something romantic for Luc since his modeling career is distracting him from the lives together, as well as his own career as an artist.
Cliched, but nevertheless amusing antics aside - she misreads signals and thinks he's cheating, then "busts" him in a meeting with modeling agents - there is a broader point here.
Luc isn't the painter Sarah fell for. He's changed, leaving the two of them at a crossroads ... or does it? Luc proposes! Sarah accepts! Now that was a twist we didn't see coming.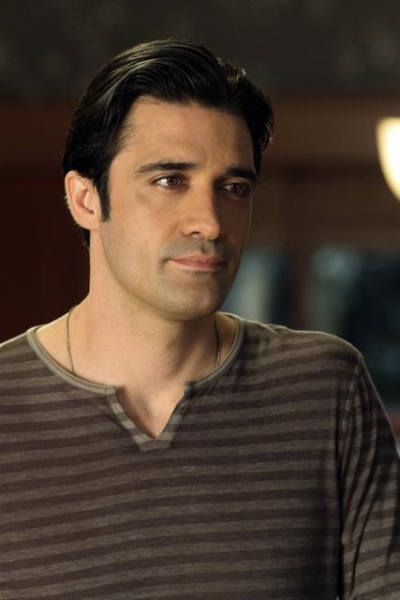 Will they make it to the altar? Are they rushing into this amid relationship problems? Sometimes it's hard to forget about the one-year flash forward, but this actually makes sense.

They've had time to grow into their relationship, and by proposing at that moment, he showed just how much he values his "roots" and his love for Sarah. Bring on the wedding!

Also feeling disconnected are Kevin and Scotty. Kev, who's always at work, finally realizes he's ready to move on - the universal theme of the night - with their attempt at surrogacy.

The surprise comes when Kevin announces this but Scotty confesses he was unfaithful (!) months ago and is not ready to take this step when their own relationship is shaky at best.

We never took Scotty for the type, although it was during a period that was very dark for the entire family, and he is only human (something we forget, as he seems so perfect).

All in all, it was a solid episode with a unifying concept and a lot of fun, serious, sad and touching moments along the way. Just like we've come to expect after four-plus seasons.

What did you think of last night's Brothers & Sisters? Discuss!

Steve Marsi is the Managing Editor of TV Fanatic. Follow him on Google+ or email him here.

Tags: Brothers & Sisters, Reviews