Tricia Helfer and Katee Sackhoff starred on Battlestar Galactica together.
But they have an even more important task ahead of them this Friday, as Helfer explained to us in an exclusive interview, excerpts from which are below:
Tell us about your ride for charity?
Katie and I were working on a project earlier this year, riding from New York to San Francisco and we were going to film it for a TV show based on the Van Buren sisters. That was the beginning of starting our cross country ride in general; we weren't able to do that. The BP Oil spill happened, and it started our ideas of how we could help.
This is strictly a charity ride, we are funding it ourselves and we will be filming it for our websites, so people can watch us and, after, we will edit it into a short film.. people are going to forget, and the media is going to forget, about the environmental impact on wildlife and the people that live there and work there... the ride isn't about our society's dependence on oil, its not a political message. It's about doing what we can in any little way, and making things safe and looking into offshore drilling and eliminating these spills in the future.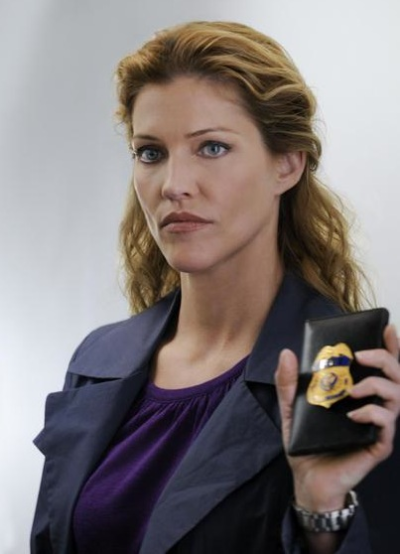 We have aligned ourselves with the Gulf Restoration Network, which is the charity that we're doing the ride with and for, and when people donate it goes directly to them. To donate, text "FUTURE" to 85944. Real time videos will be posted on the

Acting Outlaws website

to share the experience. The journey will include stops in Flagstaff, Dallas, Houston, Lafayette and Baton Rouge.

What do you have in the works TV wise?
I just filmed an episode of Lie to Me, which was amazing. My scenes are with Tim Roth. It's a Thomas Crown Affair feel to the episode. My character has an interesting dynamic with Cal.

That episode airs on November 1. I'm also about to start working on The Whole Truth on ABC, which is another Jerry Bruckheimer show. My character is a trophy wife who's a little bit off her rocker. She has a loud personality and wears very short skirts.

Tags: Exclusives