Fox Reveals Mid-Season Schedule, To Move American Idol to Wednesdays and Thursdays
by Matt Richenthal at .
Fox has announced plans to shift around its mid-season schedule. It will air episodes of American Idol on Wednesdays and Thursdays for the first time.
"Here's the opportunity we've been waiting for," Preston Beckman, Fox's executive vice president of strategic planning, said. "Thursday just isn't what it used to be...  there are still some of the strongest shows on TV, but none of them are in growth mode."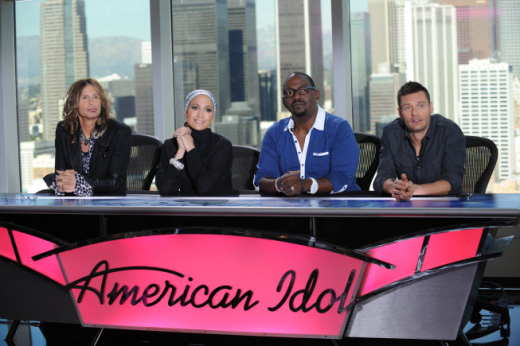 The show that will be most directly affected by this move will be Fringe, which heads to Fridays. Check out the revamped schedule below:

MONDAYS

, beginning Feb. 7

8:00-9:00 PM House

9:00-10:00 PM

The Chicago Code

TUESDAYS, beginning Feb. 8:
8:00-9:00 PM Glee
9:00-9:30 PM Raising Hope
9:30-10:00 PM Mixed Signals (New show)

WEDNESDAY, Jan. 19:
8:00-10:00 PM American Idol premiere
 
WEDNESDAYS, beginning Jan. 26:
8:00-9:00 PM American Idol
9:00-10:00 PM Human Target
 
WEDNESDAYS, beginning April 6:
8:00-9:30 PM American Idol
9:30-10:00 PM Breaking In (new show)

THURSDAYS, beginning Jan. 20:
8:00-9:00 PM American Idol
9:00-10:00 PM Bones 

FRIDAYS, beginning Jan. 21:
8:00-9:00 PM Kitchen Nightmares
9:00-10:00 PM Fringe

Matt Richenthal is the Editor in Chief of TV Fanatic. Follow him on Twitter and on Google+.

Tags: TV Listings, American Idol
From Around the Web