Michael, you think you have nothing to live for. You have me. - Nikita
This was the week every Nikita fan had been waiting for: Michael and Nikita team up and work together! Did it end the way we all wished? Of course not. Now Michael wants Nikita dead just as bad as Division.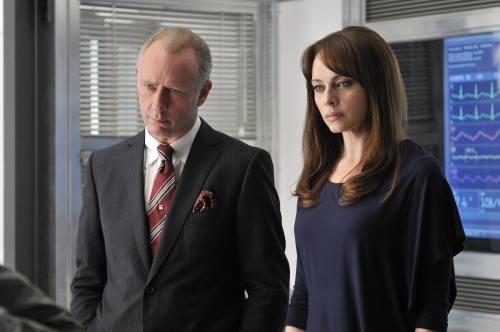 A lot of things were uncovered "One Way." Nikita still very much loves Michael, and now we know how Michael ended up working for Division. I'm fully on board Team Michael, so I was glad to know he didn't do anything terrible to end up working for Percy, such as many of the current recruits have.
Unfortunately, despicable Percy used Kaseem's actions against Michael's family to lure him into Division, promising him he would be able to get revenge and kill his family's murderer.
This week brought on a lot of emotion for viewers, as well. Watching Michael's family die in that car was heart wrenching; and Michael's rage at Nikita after she stopped him from killing Kaseem was so frosty I almost looked away from the TV screen.
I was at the edge of my seat throughout, rooting for Michael to run faster and kill Kaseem. Unfortunately, that satisfaction wasn't provided this episode. Something I love about this show is  its unpredictability.
The expected and viewer-pleasing thing to do would have been to let Michael get his revenge. But when does The CW ever give you what you expect? Although I was initially angry with Nikita, I understand that she stopped Michael from killing Kaseem to save his life. He would have been dead in an instant had gone through with it.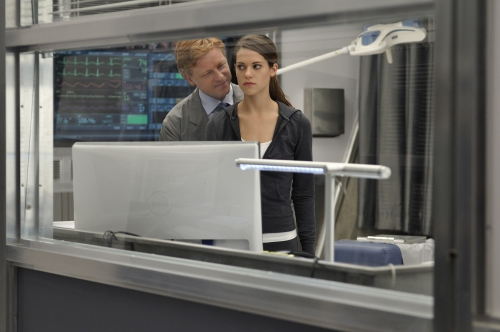 Touching on the character of Alex: Nikita didn't miss a beat while training her, and I'm glad she was the person to help Nikita find Michael in Uzbekistan. Jaden was also back this week, and played a role in Alex's ploy to take down the doctor that hit on her.

The doctor said that a lot of things happen in Division that nobody knows about. What else will be discovered?

The ending left me teary-eyed, as I didn't even realize how deep Nikita's feeling for Michael went. When she told him that he should stay alive for her, I realized that she really still loves him. She's lost him, and we can only hope there is a way for him to see any good in her from here on. This sure does set up an opening for the Nikita love interest talk, as Michael is clearly out of the picture for her.

Finally, when the show comes back in December... so does Owen! Will he serve as Nikita's new love interest? Do you want him to? We have a few weeks to ponder these pressing questions.

Tags: Nikita, Reviews