Having no soul is supposed to be a bad thing. However, last night's Supernatural, "Clap Your Hands If You Believe," showed us another side to soulless Sam.
For one, Sam is unknowingly funny. Sure I miss the old version, but without his soul, he lacks a filter that allows him to say and do exactly what's on his mind.
The scenes where Sam half listened to Dean running from the bright light, trying to convince Dean that it should be ok to have sex with a girl instead of suffering over his abduction, and checking out the waitresses were hilarious.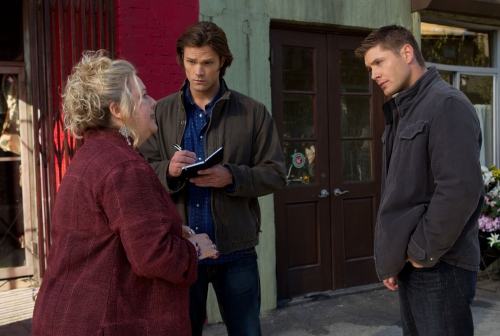 Even his comments on the way the Crystal lady's house smelled and needing bigger cups for his tea, illustrated some of his humorous lines. Sam doesn't realize that his words come across as comical which makes it that much funnier.
Dean also continued to be the witty character that he is, with lines about Tinkerbell, Lucky Charms, and "Nipples?" He was the focus of the fairy abductions, but his dilemma didn't keep him from spitting out snarky lines. He even gave some great facial expressions that enhanced the humor in his words.
While the episode essentially focused on a "monster of the week," it also proved important to the season story arc.
First, it was revealed that there was a King Fairy. This tied into the Alpha creature storyline. It also got Sam to ask Dean if he serviced the King Fairy. How many times do you think he had to do that line without laughing?
Secondly, the leprechaun expressed the capability of retrieving Sam's soul back. It's interesting to learn the different levels of magic between all of the creatures that exist. It's also hard to believe that a fairy can have the power over the devil.
This begs the question: What is the most powerful creature out there?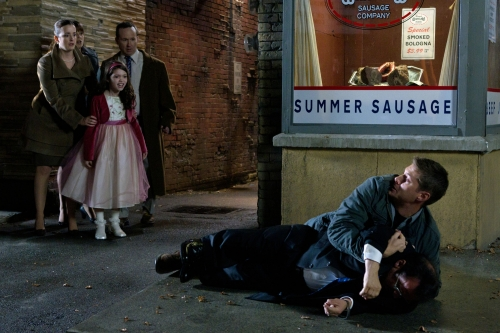 For a moment, I thought Sam would take up the leprechaun deal. Yet, his lack of soul and feeling allowed him to see the downside of the bargain. There always ends up being one.

So, when, the episode drew to a close and Dean confronted Sam about not taking the deal, I was glad with Sam's decision. However, when Dean asked if Sam still wanted his soul back, the shot of his face left me wondering too. When the brothers finally get the opportunity to retrieve the soul, will Sam actually take it?

This was a fun episode that at first poked fun at aliens and the X-Files before focusing on the world of fairies. Humor, drama, the monster of the week, and a connection to the larger story made me appreciate the strength of this season. It also makes me feel as if Supernatural has a couple more seasons left in it.

I'm certainly on board. Are you?

Sean McKenna is a TV Fanatic Staff Writer. Follow him on Twitter.

Tags: Supernatural, Reviews