He might not possess the rugged handsomeness of Jon Hamm, who will lend his voice to The Simpsons on this Sunday's episode, but David Mamet has the resume to match anyone in Hollywood.
The Pulitzer Prize-winning playwright will be heard on the January 23 episode of this classic cartoon, portraying a version of himself: the writer of a 1980s family sitcom with which Homer becomes obsessed.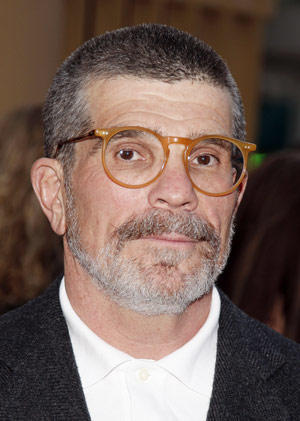 Producer Al Jean told EW he's thrilled to have Mamet take part in an episode.
"Obviously, it's an honor for us. In fact, we clearly ripped off the Jack Lemmon character from Glengarry Glen Ross and used him as our underachieving salesman Gil."