Two of Brennan's itinerant, maligned "squinterns" on Bones will soon find themselves exploring new job possibilities - in real life. Carla Gallo, who plays Daisy Wick, and Ryan Cartwright, who plays Vincent Nigel-Murray, have both been cast in upcoming series.
Cartwright's new show, Alphas, was just picked up by SyFy. The show, with David Strathairn as the lead, will follow "ordinary" people who have extraordinary abilities.
Maybe he'll retain massive amounts of useless trivia?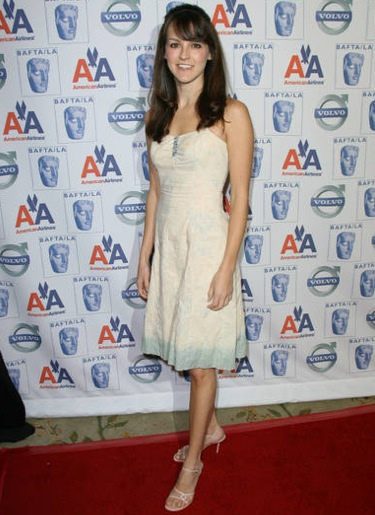 It looks like we'll miss Miss Wick. Carla Gallo is moving on.

We may also be saying farewell to the adorable Daisy. Carla Gallo's new part will be in a CW pilot entitled Danni Lowinski, in which she will co-star with Amanda Walsh.

Walsh plays the title character of this quirky legal show, while Gallo will portray her best friend, Kaz. The plot will follow a hairdresser and law school graduate who, after being negged by numerous law firms, opens her own legal practice in a shopping mall.

Hey, it's the CW.

No word on whether Ms. Wick and/or Mr. Nigel-Murray will return to the Jeffersonian after the actors' new work commitments commence. This also should fuel the rumors that one or both squinterns will end up as a victim of 2011's rumored assassin.

For much more Bones, check out TVF's mid-season report card!

Steve Marsi is the Managing Editor of TV Fanatic. Follow him on Google+ or email him here.

Tags: Bones, Casting News, Spoilers