NCIS: Los Angeles took a page from the real-life WikiLeaks saga this week. It also returned, to the delight of every fan, to the office climbing wall, where Callen got owned.
Yes, Hetty said "owned." Amazing.
"Archangel" is the NCIS code for a major security breach, a leak of confidential information. The race was on to find out what intel was on the loose, and thanks to whom.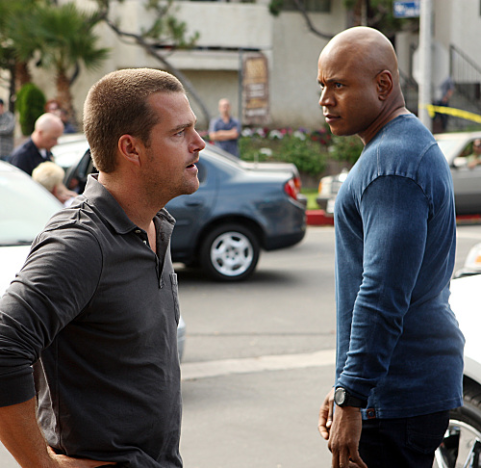 Straight from the headlines (last night's NCIS also dealt with a topical issue in the repeal of DADT), the episode focused on a website that posts classified documents.
The goal of this WikiLeaks-inspired blog is to foster transparency in government by exposing the secret foreign relations and military dealings of the powers that be.
Idealistically, putting everything out in the open will lead to a more just and peaceful world. Pragmatically, it potentially puts a lot of people and information at risk.
Both sides of this ethical debate were presented last night in an episode that offered its usual flair for the dramatic and comedic as well. So who is Matt Driscoll?
The episode began with a pair of gunmen looking for a man by that name, and rarely for NCIS: LA, we got to see one of the main cast before the opening credits.
Sam is the one who says he's Driscoll on a crowded bus.
Flash back to a few days earlier and we learn how he got there. Driscoll somehow got his hands on highly classified documents and was going to post them online.
The problem is that no one knows the decryption key to actually open the files yanked from the Pentagon, and that a couple of mercenaries are willing to kill for it.
As NCIS: LA battles the hired guns looking to snag the code and files for themselves, they also battle the FBI for jurisdiction over the case, and the clues within it.
This type of interdepartmental wrangling is rarely explored on TV (unless you watch The Wire), but iften plays a greater role in law enforcement than we realize.
Of course, there is no match for Hetty Lange, who was almost as awesome in exerting authority over the FBI agent as she was dominating Callen on the wall.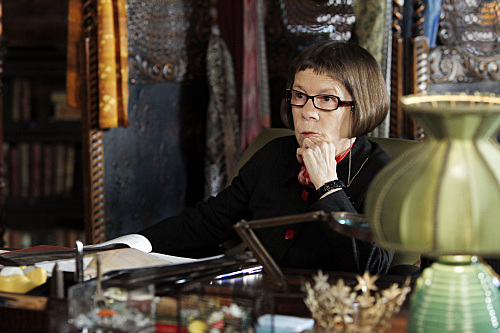 The biggest surprise of the night was not Driscoll being shot on the bus (although that came out of nowhere), but what the military statistical analyst was actually hiding.

What he obtained was information on dozens of fallen soldiers on classified missions, whose identities and heroic deeds he wanted to make known. Names, not numbers.

Again, the moral line was blurred by Driscoll's intent. Seeking recognition for the fallen is a noble goal, but at what cost? Should the military be far more transparent?

"Today it's easy to forget the sacrifices our men and women make when the country is more concerned with celebrities," Hetty said. But does that justify what he did?

Some great lighter fare also contributed to this solid episode, as we were surprised, pleasantly, that the diminutive Hetty was actually shown on the wall after last week.

The taunts she lobbed at Callen, along with his myriad excuses, were priceless. What a great dynamic she's forming with her gravitationally-challenged subordinates.

Perhaps her best line was when she said Vance could wait another 30 seconds. Outstanding. Next, we just need to actually see G. bust out the Running Man. Please.

What did you think of last night's NCIS: Los Angeles? What were your favorite moments, serious or otherwise? Discuss by leaving your comments below!

Steve Marsi is the Managing Editor of TV Fanatic. Follow him on Google+ or email him here.

Tags: NCIS: Los Angeles, Reviews