Last night's terrific NCIS, "Recruited," proved again why the show is TV's most watched and why Leroy Jethro Gibbs is easily one of TV's most beloved characters.
Perceptive, steadfast and compassionate, our man pegged last night's mystery for the hate crime it was and wasn't about to let politics stand in the way of justice.
The scene at the recruitment office, set to the music of Lady Antebellum's "Hello World," was powerful and profound in its simplicity as the episode's denouement.
Standing in solidarity with Paul, but without overstepping his bounds, Gibbs accompanied the teenager so that his dreams of serving America could be realized.
Whereas Vance is subject to backlash from the military bureaucracy, Gibbs' job is simply to be Gibbs, and the way he conducted himself here was vintage Jethro.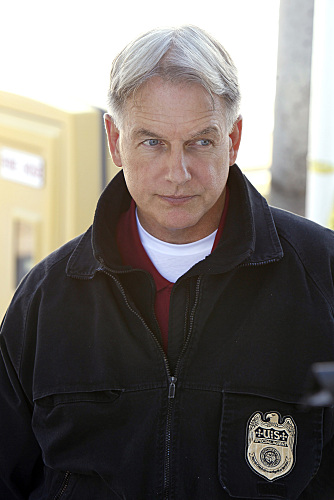 The recent repeal of Don't Ask, Don't Tell gave NCIS an opening to discuss the topic, but the way it played out exceeded even the show's own lofty writing standards.
As Vance pragmatically said, just because new regulations are in place doesn't mean minds have changed across the board. These things take time. Generations, even.
The dovetailing struggles of Paul and Navy Petty Officer Simon Craig certainly proved as much. These were young men whose sexuality subjected them to great strife.
That Craig, who devoted his life to his country, was routinely attacked and ultimately died simply because of who he was struck a somber note, but an important one.
The death of this officer did not lead to the boilerplate crime scene investigation, but more to a broader discussion, one I thought my favorite show handled brilliantly.
Meanwhile, a guest appearance by Bob Newhart looked at first like it would be your standard, light-hearted "drop-in," subjecting team members to a new, comedic foil.
It turned out to be anything but.
Newhart's Dr. Walter Magnus was Ducky's predecessor, a technological dinosaur now. Ducky treated him with great respect, but clearly saw that something was amiss.
Magnus wasn't estranged from his daughter, as he claimed. He ran away from home and to NCIS HQ because he has early-onset Alzheimer's and needed to feel alive.
Or more appropriately, like himself.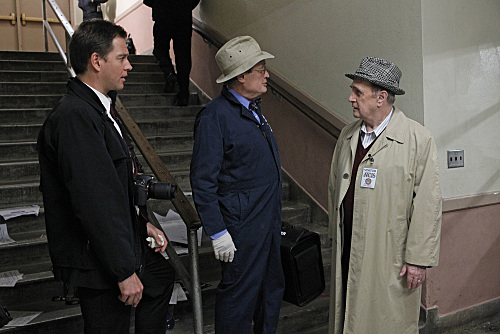 Two scenes were particularly moving. First, when Magnus sat in Abby's office, lost in his own mind. Things are only going to get worse for him, too, and everyone there knew it.
The closing montage Ducky put together was wonderful, though. By reminding the old man of his purpose, and all the lives he touched, Donald gave him one heck of a sendoff.
Newhart was outstanding, as were the writers for integrating him into the episode so seamlessly, crafting a touching, unexpected story that didn't overshadow the main cast.
Finally, Vance is back, as we touched on earlier. But he's not Vance. It's interesting that the show brought him back so soon in a bit of a ravaged state, physically and mentally.
Rocky Carroll's appearances are somewhat sporadic, meaning Vance could have remained on the shelf. His readiness (or lack thereof) could become a bigger, lasting plot.
Some closing thoughts and observations on another terrific episode:
It was a more serious episode than many, but there were still some good laughs to be had. Gibbs joining Tony briefly on "The Wheels on the Bus" was a classic.
DiNozzo's jealousy becomes more and more apparent each week. Think we'll get to meet Ray or will he remain a mystery? Who should play this character if so?
While their characters were in very different places mentally, Bob Newhart is "only" 81 in real life, while David McCallum isn't far behind him at 77.
Is there anything McGee isn't allergic to?
What did you think of last night's NCIS? Discuss!

Steve Marsi is the Managing Editor of TV Fanatic. Follow him on Google+ or email him here.

Tags: NCIS, Reviews
Want more NCIS?
Sign up for our daily newsletter and receive the latest tv news delivered to your inbox for free!
More From TV Fanatic
This week on The Last Ship, Danny gets sick and the crew begins to panic. Is it the virus? Meanwhile, Rachel's vaccine trials continue to fail.
Who was able to successfully problem solve on The Rachael Ray Show this week? Find out now in our review of Food Network Star.
The Masons are reunited on Falling Skies Season 4 Episode 6. Will it be a happy or contentious reunion?
What took place on The Real Housewives of New Jersey Review this week? Read our rundown to find out!
---