Brad Womack is back.
While many shows (especially reality shows) lose their luster, incredibly, The Bachelor manages to become more compelling each season. This being the fifteenth.
The re-selection of Brad Womack - he who spurned Jenni Croft and DeAnna Pappas on the season finale three years ago - guaranteed ample buzz for the premiere.
In the end, though, the meet-and-greet session was fairly vanilla.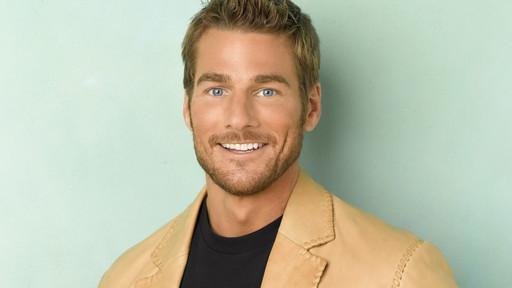 If you want all The Bachelor spoilers for this season, follow the link. We mean ALL the spoilers too, that's not just some link we threw out to trick you. We've got it all.

As far as the season premiere goes, you knew Jenni and DeAnna would be a big topic of discussion. What you may not have expected was them being there personally.

This typically hilarious, contrived nonsense was designed to give Brad the "closure" he needed to move on. We're sure he asked for that and it wasn't the producers' call.

Then there was the infamous slap.

Chantal O'Brien is the first girl out of the limo who slaps Brad. That was likely planned from the get-go, but still, it's been a talked about moment from the beginning.

The producers have a knack for identifying those. Scenes like that make The Bachelor worth watching and really let you invest yourself in the drama, fake as it all is.

Who doesn't like to see Brad get down on one knee (repeating after one of his potential brides), hear knock knock jokes or get waxed, literally, by a cosmetologist?

We'll admit that the return of Brad is a fairly compelling story. If nothing else, you wonder if he'll actually go through with it this time, and what issues the girls have.

He's a lot better than that stiff Jake Pavelka as far as getting the fans to care. Not only does he seem a more genuine guy, but the storyline is more legitimate.

The show is a giant con at times, but Brad really did walk last time. Now he's back. He hasn't sought the spotlight and is here for the right reasons. Stay tuned.

To find out who survived and who got the boot, and for all the highlights of the season premiere, follow this link for a more thorough recap of The Bachelor!

Steve Marsi is the Managing Editor of TV Fanatic. Follow him on Google+ or email him here.

Tags: The Bachelor, Reviews