The Chicago Code is the first series created by Shawn Ryan since The Shield, my favorite TV show of all-time. Therefore, I was more excited for to watch the opening three episodes than Charlie Sheen gets prior to viewing a Vivid Entertainment double feature.
Having done so, I can confidently recommend the series, which premieres Monday night on Fox after House, to all readers.
It's a police-based drama, but it doesn't feel like your typical procedural. This is due to the characters we meet on the pilot and the grand ambition of The Chicago Code to depict various sides of a battle between law enforcement and corrupt officials.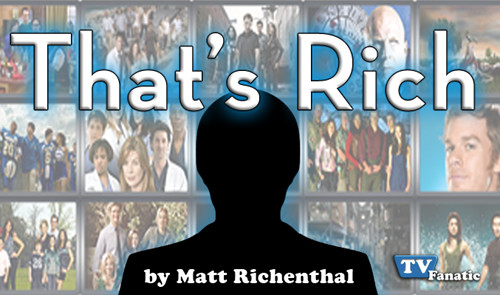 Jarek Wysocki is the lead detective, a character who is the antithesis of Vic Mackey.

While the latter justified his own corrupt behavior because he believed his actions served a greater good, the former has no tolerance for anything outside the rules. Wysocki doesn't even like it when others use profanity (a clear wink at Ryan having to tone down the grit on network TV), and taking a life does not come easily to him.

My favorite scene of the first three episodes took place after Wysocki was forced to do just this, in circumstances anyone would understand. Circumstances that even made him a hero. Yet he reacted with anger and disgust because the kill could have been avoided if only another officer had followed protocol.

The cliche of a no-nonsense cop is typically followed by the cliche of this same individual being someone who kicks ass and takes names and doesn't care what other people think. But Jarek Wysocki is literally a no-nonsense cop. He wants to do what is right, he wants others to do what is right and he doesn't have patience for those who don't.

I could do without Wysocki's messy personal life, which feels thrown in because Ryan needs to write for flawed protagonists, but not much time is spent on it anyway. And it does lead to a great scene inside a church on the second episode, where Jarek explains to a nun why he doesn't go to Sunday mass, and makes a prayer that God has likely never heard before.

The two other leads are played by Jennifer Beals and Delroy Lindo and are pretty much what you'd expect. Beals is Teresa Colvin, the first female Superintendent of Police in Chicago history, someone who must prove she has mettle behind her looks.

Lindo portrays Alderman Ronin Gibbons, the most corrupt man in the city. Through three hours, the show hasn't bothered to paint him in any color except black, even going out of its way in the premiere to give us a scene or two with his assistant that makes it very clear: Gibbons is not a good man.

As the show progresses, I hope to see more grey touches to this character. Is he truly all about money and power?

My only complaint is a big one, however: I hate voiceovers. I find them distracting and often insulting to the viewer and was shocked to see them employed they are on The Chicago Code.

Overall, though, this is a drama that pays tribute to a beautiful city (it's filmed on location) and has set up clear, intriguing battle lines. There are a couple twists and turns in the first couple installments, all of which play into the overall game of cat-and-mouse that will drive the series and which have me looking forward to future episodes.

Ryan proved on The Shield that he excels at juggling weekly cases with a serialized story. That's clearly the aim here and he pulls it off very well. My detailed pilot episode review will be live at 10 p.m. sharp on Monday night. I encourage all to watch and then read.

Matt Richenthal is the Editor in Chief of TV Fanatic. Follow him on Twitter and on Google+.

Tags: The Chicago Code, That's Rich