The stars of One Tree Hill are in a familiar boat this week: filming the final episode of the season, unsure if it will be a series finale.
But James Lafferty tells E! News he and his castmates are accustomed to this position, as are the show's writers.
"In the past, we've always had to wait to find out whether or not we would be coming back for another season," the actor says. "We've gotten used to finishing up seasons with an eye on the possibility that it may be our last. I don't think this season is any different."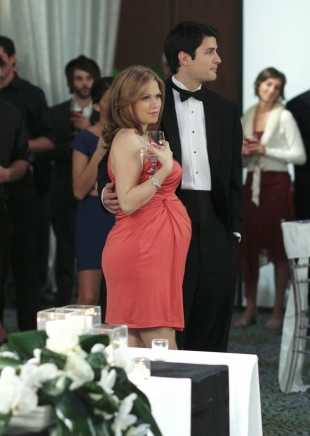 So does that mean Nathan and Haley will conclude this season on a happy note? Lafferty wouldn't specify, but he does tease:

"I can tell you that the fans won't be disappointed."

One Tree Hill is on hiatus until April 18. Take a look at this promo to get an idea of what to expect when new episodes return.

Tags: One Tree Hill, Interviews