First, the bad news for Glee fans: the show, originally scheduled to return on April 12, won't actually air a new installment until April 19.
Now, the exciting news: A week later, the series will pay tribute to Lady Gaga with an episode that's been extended to 90 minutes in length.
Titled "Born This Way," the hour-and-a-half will focus on a theme of self-acceptance, as - spoiler alert! - Karofsky sings a cover of this Gaga hit.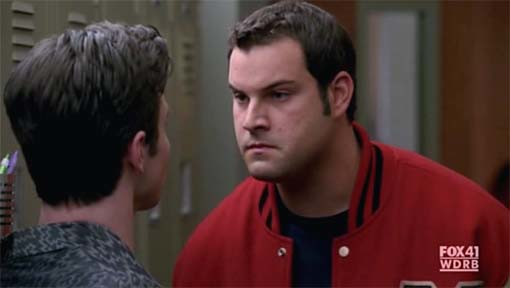 Among other season two spoilers, viewers have not see the last of Dave Karofsky.

Cory Monteith has described the upcoming outing as "a classic Glee episode where we explore embracing the things about ourselves that we don't like and tailoring our performances around that."

The actor also says "blackmail" will somehow be involved.

TV Line, which first reported this story, says most of the episode has been filmed, but the cast will now go in and add two additional music numbers to the hour.

Tags: Glee, Spoilers