Shonda Rhimes on Grey's Anatomy Season Finale: No Carnage, Just Growth
by Steve Marsi at . Comments
There have been some epic Grey's Anatomy finales in years past, but don't expect any crazed gunmen or rogue buses this time around, says the boss lady herself.
Shonda Rhimes tells TV Guide that she deliberately tried to make the end of the seventh season a less hectic and more character-driven experience for fans.
"I'm not looking to make some giant, huge, electric finale," she says. "You can't have a gunman in the hospital every season. It would just lose all its power."
"I wanted to do something that felt a little more quiet."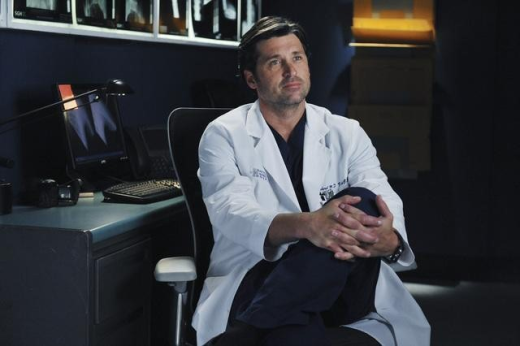 That's not to say that the finale won't be emotional. This is still Grey's Anatomy.

In the aftermath of last May's stunning finale, Rhimes said the doctors of Seattle Grace would be challenged repeatedly again, but with more grown-up issues this year.

That has been an understatement. Just think about it.

Struggling to get pregnant. Getting pregnant by accident. Battling PTSD. Marriages. Breakups. Hookups. Just to name a few ... and that was before the car accident.

Callie flying through Arizona's windshield is the catalyst for next week's big music event (see sneak previews) that Rhimes says the finale won't try to top.

"Part of what we wanted to do at the end of the season is to really focus on characters and to split them off in new ways as we head to the end of the season."

But at the same time, "not have it be an outside force that hasn't already happened ... it's really about their growth as characters and who they are as people."

Still, that doesn't mean Rhimes doesn't have some life-changing moments up her sleeve. Any thoughts on what that might entail for our beloved surgeons?

Share your comments and season finale predictions below.

Steve Marsi is the Managing Editor of TV Fanatic. Follow him on Google+ or email him here.

Tags: Grey's Anatomy, Spoilers