As we head into the final stretch of The Mentalist season, one thing is clear: the finale will feature a wedding... or a funeral.
Yes, Grace continues to plan her nuptials to Craig, but star Amanda Righetti tells TV Guide she truly has no idea whether the pair will make it down the aisle or not. Her best guess?
"It's going to end all sorts of wrong."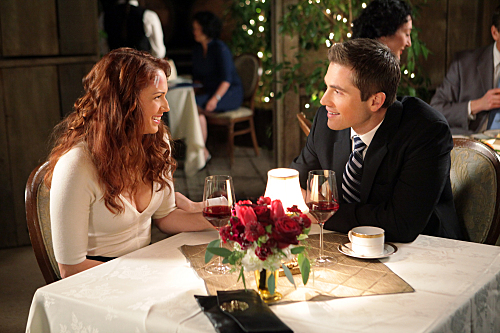 Previews executive producer Tom Szentgyorgyi: "As the season draws to an end, the wedding day looms. You're going to see invitations handed out with interesting ramifications, and possibly even a rehearsal dinner."

A resolution will take place prior to the summer hiatus, with many fans thinking Craig will fall victim to Red John. The status of actor Eric Winter plays a big role in that prediction.

"I haven't heard Eric's coming back next season, and he hasn't, either," Righetti says. "So when you put all the pieces together, maybe something really bad's going to happen to him... And she'll run back to Rigsby."

Tags: The Mentalist, Spoilers