Alec Baldwin strongly suggested that next season of 30 Rock will be the show's last, telling New York Magazine at a gala last night that May 2012 will be it.
"I will tell you one thing," he said. "And that is our show - next year is our last year."
While Baldwin has commented in the past that he personally does not intend to stay on the Emmy-winning NBC comedy after his contract expires in 2012, no one from the show has discussed the fate of the entire series so bluntly until this remark.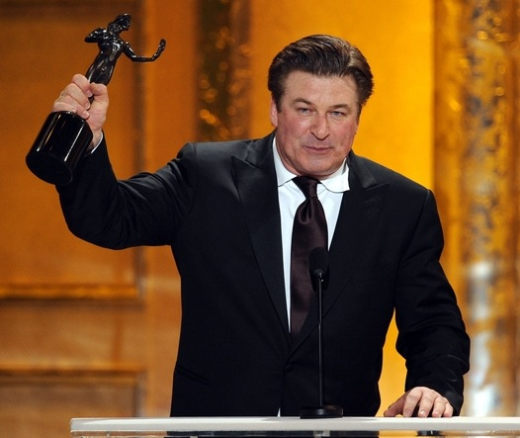 Tina Fey's rep declined to comment, but Baldwin went on to add, "Our contracts are expired [in 2012], and Tina is gonna have a big career directing films and writing."

"She's going to be the next Elaine May. She'll be great."

Since this was an off-the-cuff remark, you can't take Alec's word as absolute truth. But coupled with his previously-expressed desire to leave, it does count for a lot.

Can you imagine 30 Rock quotes without Jack's contributions? We can't. So perhaps 2011-12 will be the swan song. Maybe it's for the best, too. They'll go out on top ...

Steve Marsi is the Managing Editor of TV Fanatic. Follow him on Google+ or email him here.

Tags: 30 Rock, TV News