Could House really be without his BFF next year? Robert Sean Leonard makes it very clear in a new interview with TV Line: This my last season of House.
The actor says his contract is up and he wants to focus on Broadway, where he's returned to star in a revival of Garson Kanin's 1946 comedy, Born Yesterday.
"I'm shooting my last episode now. Contractually, this is it," Leonard says. "There's also no deal for House next year because Comcast bought NBC Universal and no one has a deal. If I do House next year it'll be under a new umbrella. But legally and contractually, I'm free after this [season]."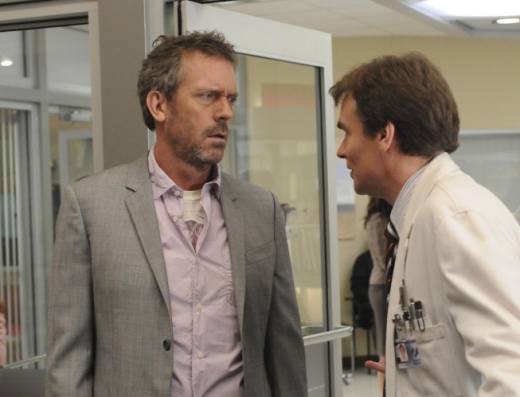 The actor does leave a decent chunk of wiggle room, however, saying he'd miss a few episodes next season due to the play and also saying the season finale has nothing at all to do with Wilson departing.

"The long and short of it is, I don't know," he says. "I would love to make more money. Money is nice. I also really miss [living in] New Jersey. I also really miss theater. I miss my friends... I assume they'll make another year of House. And I assume I will do it. But I can't say for sure."

It says here that Leonard will return in a recurring capacity, and thank goodness for it.

Tags: House, Casting News