A couple of things happened in "Another One Closes" that were a little hard to believe. To wit:
The word "sex" wasn't used 900 times, Leo claimed not to know that Camille was in love with him, and Betty gave some useful advice.
These were certainly surprises, pleasant ones even. I have really enjoyed seeing more depth to these characters. Betty always came off as ditzy and weird, but harmless. Here, her eccentricity came in handy when she gave Adrian the advice that got through to her. For the record, do not confuse my ambivalence with Betty with how I feel about Jennifer Coolidge, I think she's awesome.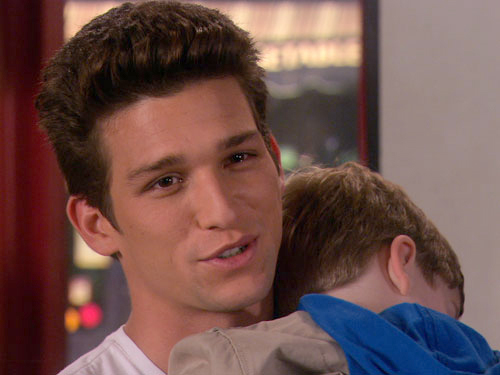 Anyway, with Betty showing this new side of hidden wisdom, Leo discovered that his secretary of 25 years was in love with him. That's the way Secret Life works. Just when you're about to rule someone out for whatever reason, the writers throw a wrench into the story and change everyone's opinions.

Take Ricky, the eternal bad boy. Now he's the great dad and loving boyfriend who is giving Ben a truth talk.

Ben - the most loyal, doting guy on earth - is suddenly ready to up and leave his wife, who just lost their child. It's not an easy situation for Ben or Adrian, but I'd hate to see him split. Then, you see George and Anne, who are divorced, yet she works at his business and he lives in her house. Lines are blurred on this show, but that's what keeps it interesting.

Jack moving into Grace's house is just another way to keep them in each other's lives. The poor kid got so excited when Kathleen hypothesized Grace breaking up with Grant. It felt slightly unfair. But it's also unfair that he's with Madison when I don't think he truly loves her.

Lesson of the week? Honesty is the best policy. Amy should've told Ricky the truth, especially when he gave her an opening. Betty was honest with Adrian and it seemed like Adrian had a breakthrough. Ben was honest with himself and Leo... well, Leo is getting there.

Leigh Raines is a TV Fanatic Staff Writer. Follow her on Twitter.

Tags: The Secret Life of the American Teenager, Reviews