Being Human at Comic-Con: Sams, Showrunners and Scoop!
by Carissa Pavlica at .
A strange thing happened in the Being Human press room at Comic-Con: Everyone disappeared. While everyone else was taken to another area, our table was let in the quiet to enjoy what those in attendance had to say.
First up were showrunners, producers and married couple Jeremy Carver and Anna Fricke. They discussed last year's theme - characters turning away from their demons - and how season two will force each to embrace his/her monster just a bit more.
Anyone who thought Nora might have come out of her own nightmare unscathed was wrong, and they delighted in talking about it. The characters have been through so much together by the time the series starts again, all of their inhibitions with each other have disappeared: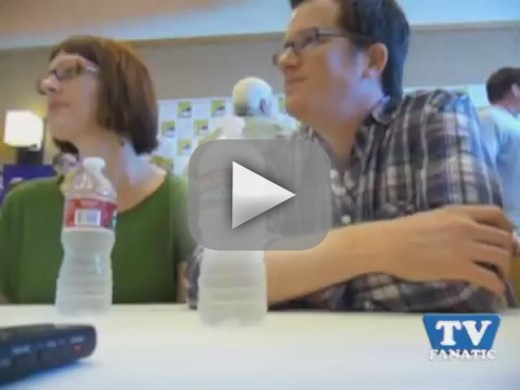 Although my video did crap out on me during the first half of the Sam Huntington interview (he had us laughing out loud about his nude scenes, eating, Tweeting and learning about his boundaries in social media), we still captured some of his charm during the second half. You can learn a little about Sam and the character of Josh, from his own view: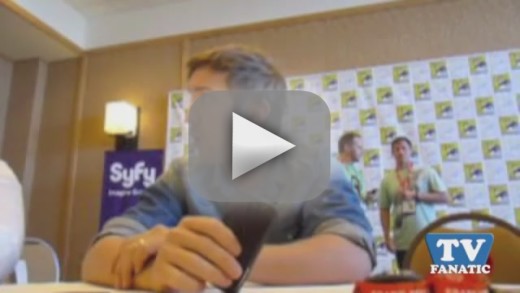 Finally, and quite enjoyably, Sam Witwer joined us to talk about his band, The Crashtones, Aidan's turn as the leader of his people while still fighting his addiction to human blood and his further escapades on Star Wars: The Clone Wars: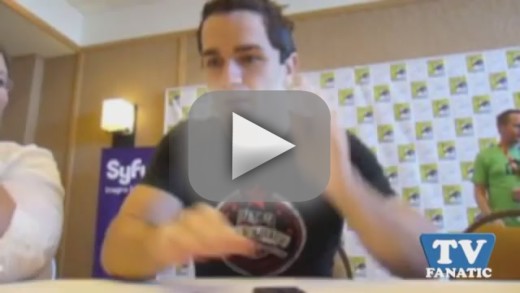 The closeness of the cast, the excited nature and the hints of what's to come on Being Human all lead me to get even more excited as we await the premiere of the second season. TV Fanatic will be your source for all things Being Human-related until then!

Carissa Pavlica is a staff writer for TV Fanatic. Follow her on Twitter and on Google+.

Tags: Being Human, Interviews, Comic-Con, Sam Witwer, Sam Huntington
From Around the Web