Jeremy Gilbert sees dead people. Dead ex-girlfriend people, to be exact.
That's all we know about the concluding event on The Vampire Diaries' May finale - and that's all Jeremy will know when we see him again on the September 15 season three premiere.
"We'll see that he still hasn't had any success figuring out what it is that they want, or understanding even what it is that they are," producer Julie Plec teases to EW.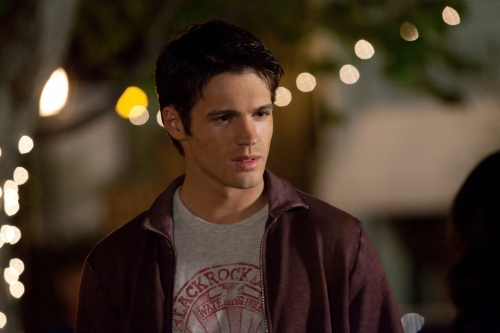 Plec adds that Jeremy won't have told anyone what's going on, which causes Elena and company to wonder why he's acting so strange. Is he on drugs? No, Plec laughs: "He's just trying to figure out why the hell he's being haunted by his dead girlfriends."

Kayla Ewell has said Vicki

is back for revenge

, while Plec previews the possibilities of more deceased characters returning:

"We're gonna have some fun with Vicki and Anna and start to really reveal the secrets of why they're here, what they want, and who else they have access to from our past."

When might it all come to a head, in the shocking, suspenseful, OMFG-type way that only The Vampire Diaries can pull off? Producer Kevin Williamson hypes an October episode as "the climax of the haunting of Jeremy" and adds:

"Are they there for good? Are they there for bad? It will once again be another twisty story. It's gonna take a lot of turns and also involves some unlikely participants."

Matt Richenthal is the Editor in Chief of TV Fanatic. Follow him on Twitter and on Google+.

Tags: The Vampire Diaries, Interviews, Spoilers