America's Got Talent Semifinal Review: On Fire!
by Michael Pascua at .
A fire almost engulfed a Gymkana member on America's Got Talent this week, while a game of Russian Roulette earned a contestant an A.
Visit The Hollywood Gossip to read through my detailed review and consider the overall grade from an evening of semifinal performance below.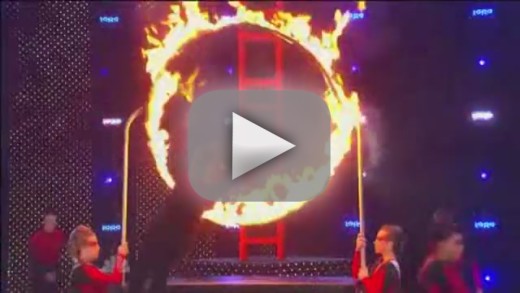 The Kinetic King: B+
Fatally Unique: B
Landon Swank: A
Gymkana D+
Summerwind Skippers: C-
Anna Graceman: A-
Steven Retchless: B+
Smage Brothers Riding Show: A
Professor Splash: B
Landau Eugene Murphy, Jr.: A-
Silhouettes: A-

Tags: Reality TV, America's Got Talent
From Around the Web