Switched at Birth Summer Finale Preview: Welcome, Gilles Marini
by TV Fanatic Staff at .
He may be easy on the eyes, but Gilles Marini will make life difficult for almost everyone on Switched at Birth tonight.
The actor will debut as Angelo, Bay's biological father, who "just shows up and jumps right in and starts screwing with everybody's heads and starts... trying to be involved," star Katie Leclerc previews, adding that the character shows up in an "interesting" manner.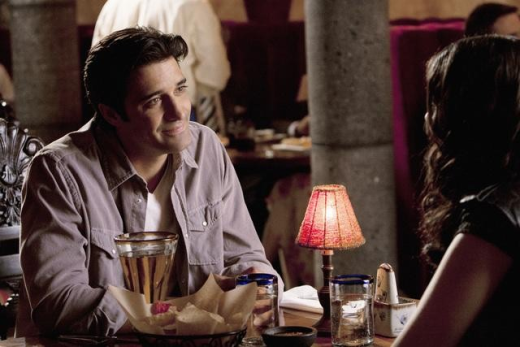 Upon arrival, and upon learning he actually has children, Angelo will be greeted with open arms by many family members. But Leclerc's Daphe won't be one of them.

"This man showing up in Daphne's life is going to be a huge problem for her," the actress tells TV Line. "Her reaction is very strong to what he does."

For a lot more on Switched at Birth, visit TV Fanatic over the coming months, most noticeably in January, when this ABC Family favorite returns with new episodes and we review each one in depth.

Tags: Switched at Birth
From Around the Web