On September 21, the cast of Modern Family will head to a dude ranch. For what purpose?
So Mitch and Cam can discover their "inner dude and reinvigorate their macho side" before adopting a baby boy, naturally, says executive producer Chris Lloyd.
And who will be there to make quite the impression on the Dunphys and Pritchetts? Tim Blake Nelson, reports TV Guide Magazine, a veteran actor best known for starring alongside George Clooney in 2000's O Brother, Where Art Thou?.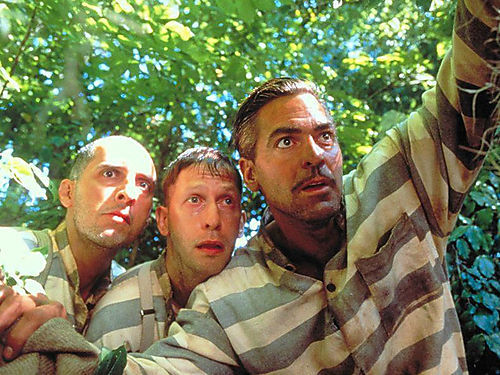 On the season premiere, Nelson (above, middle) will portray Hank, a quiet who "intimidates the guys and sends the girls' hearts a-twitter," previews Lloyd. "He influences the various family members in different ways and gives them all nicknames."

has been signed to play Hank, a cowboy of few words who "intimidates the guys and sends the girls' hearts a-twitter," adds Lloyd. "He influences the various family members in different ways and gives them all nicknames."

Tags: Casting News, Modern Family