TV Fanatic's end-of-season Report Card series includes our favorite summer hits, as well. Today, we break down the second season of USA's Covert Affairs.
Are there enough superlatives to describe Auggie's greatness? What were the best plot lines, and which fell a little bit short? What's keeping the show from reaching the next level of truly must-watch TV instead of just a fun summer escape?
Here's our critic's postmortem of a summer of Covert Affairs ...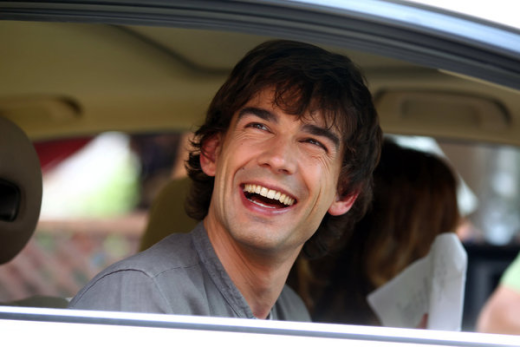 Best character: Is it too obvious to say Auggie? Is he not everyone's favorite? Maybe it's his dashing good looks, his relentless charm, or even his ability to his job with a ridiculous disadvantage, but it is extremely difficult not to love Auggie Anderson.

Best episode: If you find Auggie as interesting as I do, it is hard to go with any episode besides "Half A World Away." Finally learning how Auggie became blind was great, but watching Christopher Gorham play out those scenes with such conviction was even better. The fact that it was a subject we were anticipating since the beginning, and it still managed to knock it out of the park, is a credit to how good "Half A World Away" was.

Worst character: None. You might think that not hating any of the main characters on a series would be a positive thing, but I beg to differ. Having a jerk or two to hate on is one of the crucial aspects to any show. The way that I hate Kurt Hummel on Glee, Gabe Lewis on The Office, or Tara Thornton on True Blood, makes those shows more interesting. Bringing someone in to root against could make Covert Affairs better moving forward.

Worst episode

: I didn't watch an episode in this second season that I didn't like, but "The Outsiders" was probably the most disappointing. It's a good sign that there was not an hour that I can point to and say, "I wanted to scratch my eyes out."

Best storyline: Annie telling Danielle that she works for the CIA. It might have only just developed recently, but the act itself should create a number of after effects that will make the back half of season two that much more interesting. Also, anything that allows Anne Dudek to have more screen time is a plus.

Worst storyline: The quick introduction and even quicker disappearance of Reva.  When Reva came in as Auggie's replacement, it seemed like she could have acted as some sort of foe for Annie, and maybe even someone the audience could root against!  Unfortunately, she quickly became much nicer than she appeared, and then an episode later Auggie was back at the DPD full-time and Reva was gone.  Oh well.

Least-utilized character: I could easily agree with Jai, Danielle, or even Joan on this one, but I have to go with Arthur Campbell. Just think about his performance in the summer finale, and how he manhandled that guy in the bathroom. Who couldn't use more of that on their television screen? Also, the more Peter Gallagher gets in front of the camera, the more chances I get to reminisce about The O.C.

Worst programming idea: I am a bit worried that they will be coming back with only six episodes in the winter. The splitting up of a 16-episode season doesn't make all that much sense to me. They couldn't have aired the next six episodes and finished mid-late September like they did with season one? Most new fall shows don't start until then anyway. Six episodes is just too difficult to build off of.

Hopes for the future: Covert Affairs has done well thus far, and I don't see that changing. Maybe bringing in a new character or two, or developing some of the under-utilized ones they have at their disposal, can bring the USA series closer to a "can't miss" series. For now, it's an entertaining summer escape.

Overall grade: B+.

Dan Forcella is a TV Fanatic Staff Writer. Follow him on Twitter.

Tags: Covert Affairs, TV Fanatic Report Cards