Hart of Dixie is not snarky like Gossip Girl, nor will it conclude with jaw-dropping cliffhangers and bloody deaths like The Vampire Diaries.
Following an advanced screening of the Hart of Dixie premiere, how would I describe this new CW fare? Scott Porter took exception to my earlier classification of the series as "cute," so how about "comfortable?" Maybe "endearing?"
It's a show based around characters, the choices they make, the directions in which their lives have gone and the ways in which they deal with subsequent surroundings, relationships and consequences. There's also an alligator named Burt Reynolds.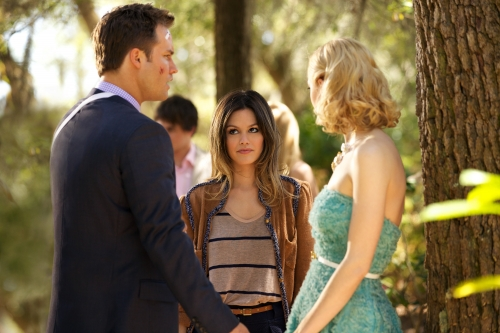 The pilot spends most of its 44 minutes setting the scene. It's heavy on exposition: Dr. Zoe Hart is forced to work in a practice left to her by the mysterious Harley Wilkes in order to improve her bedside manner and earn a residency in NYC.
George Tucker is the local lawyer who has lived in the big city, but prefers the quiet sunsets of Alabama. Lemon Breeland is his fiancee, your basic southern belle at first glance - but this is where it would be a mistake to judge the show, or the characters, too soon.
There's clearly a lot more to Lemon.
She has a history with Mayor (and former four-time, totally should have been five-time, Pro Bowl linebacker) Levon Hayes, but it's a secret one and it's one Jaime King has made clear we'll learn more about. Why can't they be together? Is it a matter of race? Background?
With so much time dedicated to character introduction on the premiere, Hart of Dixie didn't delve deeply into anyone aside from Zoe, but that's fine. I've heard that patience is a virtue. I'm as happy to take my time in getting to know Lemon, George and Levon Hayes as Levon Hayes is in talking in the third person about Levon Hayes. That cracked me up.
Throw in Zoe's HBO references and there's a nice mix of comedy and drama here.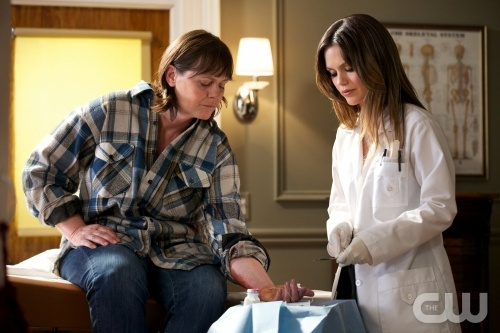 Zoe is clearly a confident woman, but she's had her world torn apart in a matter of days. First, professionally, via the news that she didn't qualify for her dream residency; and then personally, via the shocker that Dr. Wilkes is her father. Thank goodness for that twist. It seemed far too contrived for the premise of the show to hinge on a stranger leaving Zoe his practice.

The cast, meanwhile, is simply phenomenal. It's my favorite of any new show this fall.

I adored Bilson's humor on The OC (you might still catch me belting out "California, here we come!" when it comes up on my iPod); Porter's versatility on Friday Nights Lights and The Good Wife (I recently re-watched episode two of FNL and the scene where Coach Taylor talks with Porter's Jason Street in the hospital? Just incredible.); and Cress Williams' basketball skills on Beverly Hills, 90210. Also loved him on Friday Night Lights this season. He's one of the more emotive actors out there.

Overall, the Hart of Dixie premiere was pretty much what I expected. It drove home the point of how Zoe is a fish out of water, flopping around in a town that is as far away from where she hoped to be as possible. Based on the bits we learned about George and Lemon and Levon, though, it's clear that all characters have interesting stories behind how they ended up in Bluebell.

And if the opener is akin to a quick check-up, I'm excited to make future appointments and receive a more in-depth examination.

Matt Richenthal is the Editor in Chief of TV Fanatic. Follow him on Twitter and on Google+.

Tags: Hart of Dixie, Reviews