How I Met Your Mother Creator Previews Return of Victoria
by TV Fanatic Staff at .
How I Met Your Mother returned last night with a wedding, an anxious Barney and one - sorry, but it must be done - mother of an ending: Victoria is back!
Ted's ex-girlfriend, who has not been seen in six years and is played by Ashley Williams, will play a key role on next Monday's "Ducky Tie," as Ted attempts to make amends for cheating on her with Robin back in the day.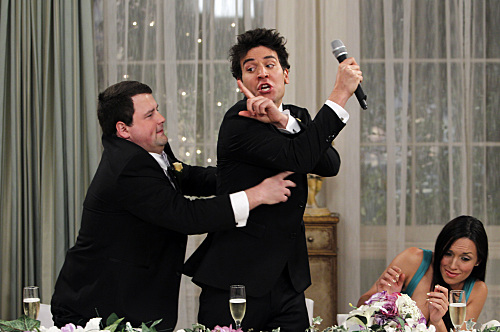 "I don't normally talk this way about episodes because there's no bigger critic of our own work than me, but I think [the September 26 episode] is one of the best we've ever done," creator Carter Bays tells TV Line. "I'm very excited about it."

Bays says he and the team have always "wanted to see a little more" of Victoria and Ted's story, and that's exactly what we'll get in a few days.

"This episode is him taking steps to right this wrong that now, six years later, maybe doesn't even need to be righted, but that's just what makes him Ted... She's bringing with her a little bit of wisdom that will become very important to Ted as the season goes on and as the series goes on."

Visit TV Line now to read more from Bays and sound off: Are you excited for Victoria's return?

Tags: How I Met Your Mother, Interviews, Spoilers
From Around the Web