How I Met Your Mother to Formulate Some Kind of Love Shape
by TV Fanatic Staff at .
Were you confused by the conclusion of this week's How I Met Your Mother? When Victoria left Ted with the words, "there is a reason it didn't work out between you and me. It's Robin. She's so much bigger in your world than you realize?"
Good, creators Carter Bays and Craig Thomas. That was the idea.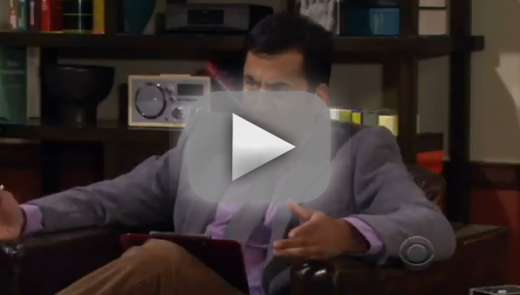 In an interview with Entertainment Weekly, the producers say they always choose their dialogue carefully and this tease will certainly play out as the series continues.

Does that mean we're looking at a love triangle between Ted, Barney and Robin? Not exactly.

"It will end up not being a triangle so much as some other geometrical shape," Bays says. "A square or a pentagon. Or it could be a pentagram - a love pentagram between Ted and Robin and Barney and their dark lord Satan."

Or the court-mandated therapist who debuts next week. Watch the promo for "The Stinson Missile Crisis" above.

Tags: How I Met Your Mother, Interviews, Spoilers, Promos
From Around the Web