Jazzlyn Little Makes a Name for Herself on The X Factor
by TV Fanatic Staff at .
Jazzlyn Little made a name for herself on The X Factor last night. Literally.
The 16-year old hopeful took to the stage and belted out an impressive version of Mary J. Blige's "I'm Going Down," receiving glowing praise from all four judges, including L.A. Reid, who remarked: "Your name is Jazzlyn Little? That's a superstar name with a superstar voice."
He's right on both points: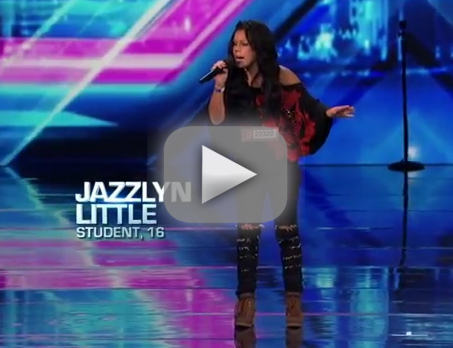 Other contestants that stood out last night were 26-year old model Brennin Hunt and 21-year old student Tora Woloshin.

But our two favorite singers from the week as a whole were Little and 14-year old Justin Bieber fan Drew Ryniewicz. How about you?

Tags: The X Factor
From Around the Web