Christopher Meloni is gone. Kelli Giddish and Danny Pino are in. And so is Warren Leight.
The executive producer has taken over showrunning responsibilities on Law & Order: SVU this season, and it's clear what challenges he faces.
"We call it SVU 2.0 this year," Leight tells TV Guide. "I'm aware of how successful and well-liked this show is. I'm just trying to figure out how you rejuvenate it after 12 years."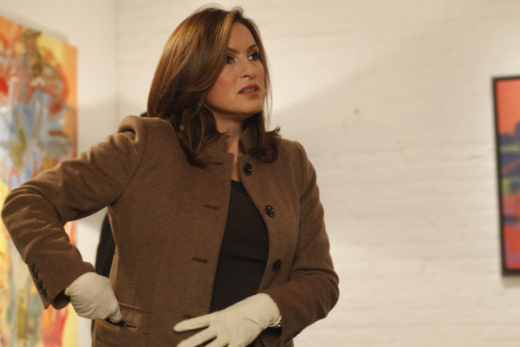 And how will Leight accomplish that goal? He's outlined a few key developments heading into the fall.

Sayonara, Stabler. Might Meloni return at some point to say goodbye? It's possible. But there are no plans for it at the moment, as the season will open in the following way: "We begin with Elliot's character still on administrative leave, and we deal with it that way. If you're ever involved in a police shooting, you go on admin leave, and you're paid while they investigate the shooting."

How will the loss of her partner affect Benson?

"She finds herself evolving into somebody who sees the gray a little bit from time to time. Now she has to pay attention to different things, she has to understand things differently."

Will she get involved with Andre Braughter? "[His] job takes a lot out of him the same way being a detective for Olivia takes a lot out of her. I think they have more in common if we can make it work."

As for the new characters, there's Kelli Giddish's Amanda Rollins who is "From the South," Leight says. "She's self-made, and she's had a lot of book training. She has the kind of training you get now at Quantico.. an almost intellectual, academic, very structured approach."

Pino's detective "reads people very well. He gets on their side and takes the onus of the crime they committed away from them. He appears to not be judging them."

Law & Order: SVU returns on Wednesday, September 21 on NBC.

Tags: Law & Order: SVU