Welcome to the 176th Gossip Girl Caption Contest at TV Fanatic, where readers submit their best caption(s) for a photo from the CW drama! Ready to flex your creative muscle? Let's do it up.
This week's Caption Contest winner is queenbee94. Congratulations!
Honorable mentions go out to Pat, Iv and iwatchtoomuchtv. The winning entry appears beneath the caption. Thanks to all for playing and best of luck again in next week's contest!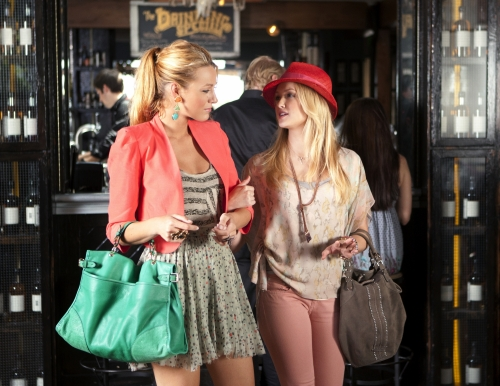 Serena: Wait, so you're not my cousin? Oh my god, what will my mom think? I need to talk to her...
Ivy: Umm, Serena! Look! A squirrel!
Serena: What? Where? Ooh, I love squirrels, Charlie! Now where were we?

Steve Marsi is the Managing Editor of TV Fanatic. Follow him on Google+ or email him here.

Tags: Caption Contests, Gossip Girl