Following the stunning conclusion to last week's episode of Ringer, I had a simple request of star Kris Polaha: give fans a preview of tonight's fallout.
"People can expect to see something shocking," he told me earlier today. "It will be completely out of left field and it will change the course of Henry's life forever and, consequently, the life of the show forever."
Well... okay then. Safe to say I'll be tuning in for "A Whole New Kind Of Bitch."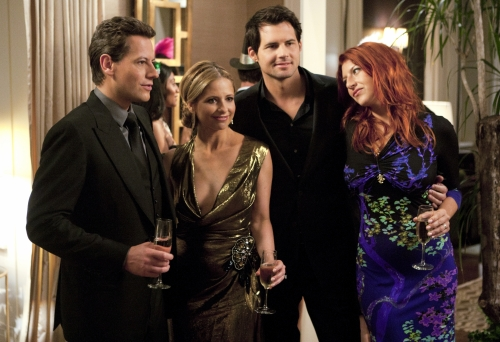 Overall, Polaha says he has come "full circle" with this part on Ringer because Sarah Michelle Gellar is actually the first professional actress he ever auditioned for.

While at NYU, Polaha appeared in a play that garnered national attention. As a result, he earned a chance to try out for Riley on Buffy the Vampire Slayer, a role that eventually went to Marc Blucas.

Fast forward 11 years and here he and Gellar are again. But which of Gellar's siblings will Henry eventually get close to? The actor would simply tease that he'll be a "safe character," but viewers "don't know who he'll be safe for: Bridget or Siobhan?"

Look for the answer to start to emerge tonight and on next week's episode.

Matt Richenthal is the Editor in Chief of TV Fanatic. Follow him on Twitter and on Google+.

Tags: Exclusives, Kristoffer Polaha, Interviews, Ringer