On the November 28 episode of Gossip Girl ...
Lily, Charlie and Serena eagerly anticipate a Studio 54 party thrown in CeCe's honor.
Still in a relationship of sorts with Diana, Nate takes on a new role at the New York Spectator, but his first big story turns out to be about someone he knows all too well.
Blair turns to an unlikely person for help.
Hmm. An intriguing set of plot points there.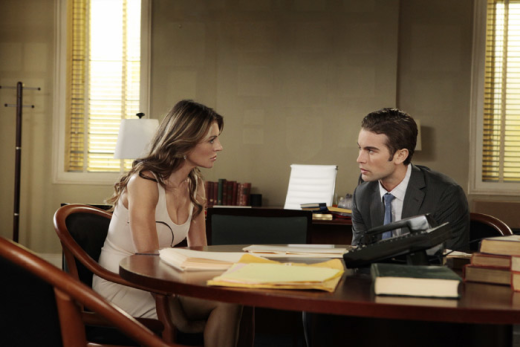 What do you think Blair's problem is that requires her to ask for help, and who is the unlikely person who provides it? We can think of a couple of worthy candidates who might step up to the plate.

Meanwhile, who do you think Nate's going to be covering for the gossip publication? It's got to be Blair, right? With her royal wedding growing closer by the week, that would make a lot of sense.

"Rhodes to Perdition" airs two weeks from Monday. "The Big Sleep No More" is the next episode, with "All the Pretty Sources" to follow November 21. It's been an interesting fall season so far ...

Share your comments on these Gossip Girl teasers below!

Steve Marsi is the Managing Editor of TV Fanatic. Follow him on Google+ or email him here.

Tags: Gossip Girl