It's the concluding scene over which all Covert Affairs fans are still buzzing, courtesy of this week's season two finale:
Auggie gives Annie his car... says he's going to see Parker... and Annie realizes she has feelings for her loyal co-worker, only he can't see her express them. Literally. Because he's blind.
Referring to the set-up as "totally legit" because his character simply had no idea what expression was on Annie's face, Christopher Gorham told EW the scene was akin to "ships passing in the night."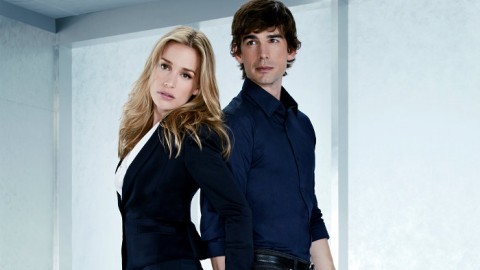 "I just loved how we use the reality of who he is to allow these two characters to have that moment, and allow Annie to be so completely vulnerable in front of him, and yet, the risk is somewhat taken away because he doesn't catch it," Gorham said of the pivotal few moments.

How will Annie's realization play a role on season three?

"It changes everything and nothing," says Gorham. "It allows us to continue to let this relationship simmer, and it's gonna change how that happens... I think Annie misunderstands where his head is when he gives her his car. She takes it as something different because she doesn't know he's been to the doctor, she doesn't know that he's really talking about his eyesight. In her head, she really wants to talk to him, and she's feeling very much that she wants to be close to him. And in that moment, there is the opportunity for that to turn into something romantic, but it's just missed."

Do you wanna see Annie and Auggie finally get together? Read Gorham's full interview with EW now and sound off.

Tags: Covert Affairs, Interviews