Game of Thrones Featurette: Behind the Scenes of Season 2
by TV Fanatic Staff at .
Game of Thrones may take viewers to a fascinating, alternate, imaginary universe. But in order to shoot this epic for HBO, the cast and crew traveled to a well-known, real locate for season two: Belfast.
What is it like to shoot in northern Ireland? Generally very nice, various stars say in the following featurette. Also, a bit muddy. Witness a bit of life on the set below: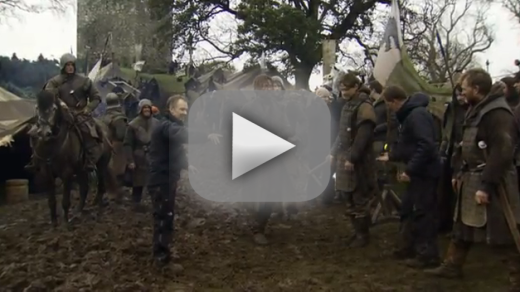 Game of Thrones returns to HBO in April. What can viewers expect on season two, which will be based on the second book in George R.R. Martin's "A Song of Ice and Fire" series, "A Clash of Kings?"

The network has offered an intriguing new promo as a tease.

Tags: Game of Thrones
From Around the Web