We're back with a new TV Fanatic report card. Fresh off Dan Forcella's grade of a B- for this season of The Office, Christine Orlando is here to evaluate the opening set of episodes for ABC's new thriller, Revenge...

"This is not a story about forgiveness." And I'm thankful for that every Wednesday night. Revenge came on the scene this fall and instantly made waves, as Emily VanCamp's Emily Thorne hunted her rich and glamorous prey.
Let's go over what we've seen so far with a TV Fanatic Midseason Report Card.
The Most Diabolical Hero on TV: That's Emily Thorne. She's this captivating combination of orphaned child, sexy girl next door, and ice cold huntress. She's the injured party who has come back to exact her pound of flesh from the Hamptons' elite that betrayed her father.
How can anyone not be intrigued by Emily? The beloved daughter of David Clarke, she was ripped away from her idyllic childhood and tossed into the system only to spend years in juvenile detention. From there she managed to make the warden an ally and an enemy her accomplice.
Somehow, in a few short years and through sheer determination, Amanda Clarke became Emily Thorne, martial arts expert and master of the art of revenge. Yet, surprisingly despite her cold streak and her ruthlessness, we still root for Emily. Perhaps because we've grown to understand the people who did her wrong.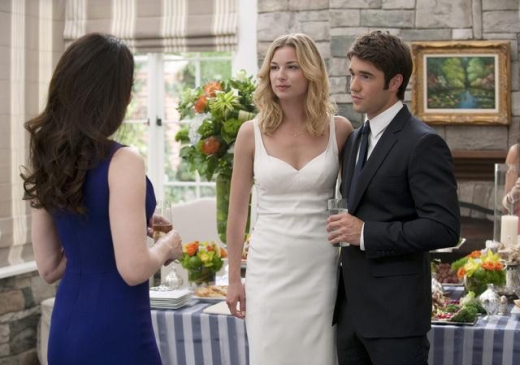 A Cold, Complicated Villain: Victoria Grayson loved David Clarke. She was going to leave her rich husband for him. Then it all went horribly wrong.
In order to save herself, Victoria turned on David but she didn't just leave him, she destroyed him.  That' why it's so easy to hate Victoria Grayson.
Who else accuses their lover of terrorism and watches him die in a Federal prison? As if that weren't enough, she then has his daughter shipped off with social services, then blackmails the girl's therapist into what can only be described as emotional torture.
Who does that?  Who takes away a child's only parent and doesn't feel any guilt? A person with a true conscience would take that child in and try to make up for their sins. Victoria Grayson kicked a little girl to the curb and funded her further torment.
And yet their are moments when we see how much Victoria loves her son Daniel or how Conrad tries to bully her and we feel a shred of sympathy, even with all that she's done and is yet to do.
The Love Interests: This is where things get a little murky. As much as I like Jack I find it hard to believe that he's been pining over Amanda since they were about eight years old. Plus I simply don't feel that much chemistry between the two.  And how old is that dog?
The funny thing is I feel some chemistry between Emily and Daniel, although I wish we knew if Emily feels anything for him. Is she honestly sleeping with the guy strictly out of her plot for revenge?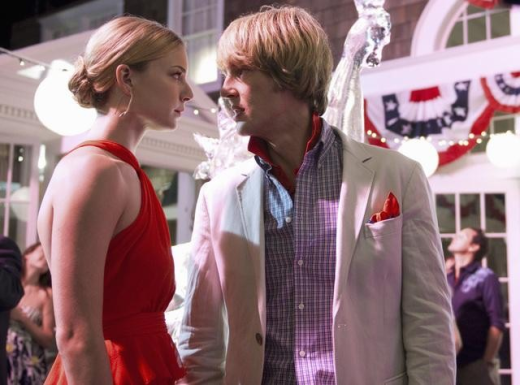 Best Ally: I love Nolan. He's smart, funny, quirky, and a little lonely. He's been incredibly loyal to Emily even though he doesn't agree with her plan and she's never been nice to him. I hope for two things in the second half of the season:  that we learn more about Nolan's connection to David Clarke and that Emily softens towards her unexpected partner in crime.

Wasted Potential: I'm so disappointed that they killed Frank. Smart and ruthless enough to be a real problem for Emily, I definitely miss his presence. Not only do I love the actor, but Victoria's loyal henchman could have given us years of evil fun. 

Surprise Additions: The new Amanda Clarke adds complications I hadn't seen coming. She makes Jack more human, Nolan and Daniel more protective, and gives Emily an entirely new avenue in which to torment Victoria.

Then there's Tyler, warped, wicked Tyler.  Trouble from the moment he hit the screen, he's quickly spiraling out of control and I can't wait to see him crash and burn.

Revenge is devilish fun to watch each week. My only requests are that I'd like to get to know the characters better as we move forward, especially Emily who seems a little closed off even to the audience.  If we get those things I have no doubt it will earn a solid A by season's end.

Beyond that I look forward to the weeks of Revenge to come. Midseason Report Card: B+

C. Orlando is a TV Fanatic Staff Writer. Follow her on Twitter.

Tags: TV Fanatic Report Cards, Revenge