... are about to be sort of revealed!
To fans, at least, there will be no doubt how Dan feels about Blair after he spells it out clearly and poetically. In typical Gossip Girl fashion, however, the princess-to-B won't be in the know. At least not right off the bat.
Confused yet?
According to TV Line's Michael Ausiello, Blair's still going back and forth about whether to actually the plunge with Louis, and for good reason, after the tumult she's experienced over the past several months.
She eventually comes around, though, when she happens to stumble across Louis' wedding vows - which he had DAN ghostwrite for him. Basically, the Hump is about to bare his soul without B even realizing it.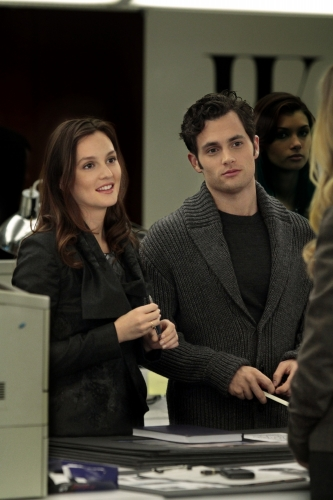 In the photos we posted yesterday, we learned that Dan plays a role in the lead-up to the royal wedding, but it's unclear exactly what that is. Now we know he's both her confidant and Louis' ghostwriter. Wow.

Will she learn the true voice behind the vows, a guy who feels he found his soul mate, even it he can't/won't say it?

She has to, right? This being Gossip Girl, secrets have a way of coming out eventually, and at crucial moments.

Will this one? Will it matter? How does Chuck fit into all this, if at all? Discuss this Gossip Girl spoiler below!

Steve Marsi is the Managing Editor of TV Fanatic. Follow him on Google+ or email him here.

Tags: Gossip Girl, Spoilers