The Bachelor didn't bring the level of drama we saw in the season premiere, but still offered its share of cat-fighting last night, while also offering some genuinely sweet moments on some of the dates.
I can't believe I just wrote that either. But did you see the kids?
We'll get to that shortly, but first, Ben took Kacie B. on his first one-on-one date. Cue obligatory over-the-top script: "How great is that!? This could be the first date with the man I hope to marry!"
It did go well. Despite the fact that Sonoma may be a ghost town, they bonded over food, wine, Ben's late father, and home movies of themselves as kids. A little unusual, but good enough for a rose.
The next day Ben had a group date with 12 of the women, putting on a play written by kids. Some of the women wore incredibly inappropriate attire for this "date," which even the kids remarked on.
In the end, though, the inherent silliness translated into a good time for all and not a lot of backstabbing drama. "The women absolutely killed it," said Ben. Not sure about that, but it was a success.
After the play, though, was a different story altogether.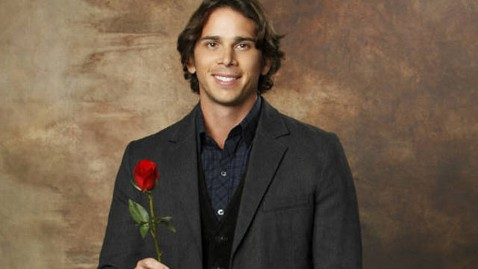 Blakeley, a cougar cocktail waitress whose busty bod and aggressiveness/desperation have already made her one of the two villains this season along with Courtney, decides to put it all out there.
And we're not solely talking about her chest.
"Everybody shut up. Just give me Ben," she says. "That's all I care about." Hilarious, to viewers. Upsetting to some of the other girls, who cry, talk smack and even go hide in the bathroom stall.
Well played, Blakeley, and producers enticing Blakeley to really bring out the crazy. The best part? Ben gives the group date rose to the woman "who really owned the day and the night" ... Blakeley.
No word if Samantha's belts and shoelaces were taken away by Chris Harrison at that point, but the whole thing left Jennifer in tears as well, and Jenna the awkward blogger was going unglued.
After a brief interlude, Ben and dog Scotch took Courtney on a picnic by the water. She admits she has "trust issues" and name checks all the awesome things she's done and people she's dated.
"Courtney's the full package," says Ben to the cameras, as if this were the most amazing girl in world history. "Smart, witty, smart, drop-dead gorgeous. ... It's almost too good to be true."
Better than average, maybe, but really dude?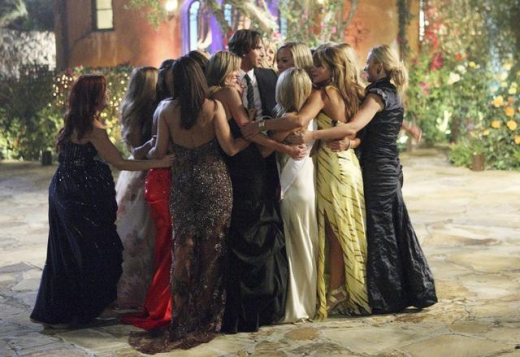 After a romantic dinner under a tree, they talk about how they're having an epiphany of sorts and that they are basically going to get naked as soon as the cameras turn off. Paraphrasing, but totally.

SIDE NOTE: If you care to read who makes it a long way this season, and even who we've heard Ben picks at the end, follow this link for The Bachelor spoilers. You have officially been warned.

At the cocktail party, he reunites with First Impression Girl Lindzi for some horseplay, whisks Samantha away for a talk, but then gets interrupted by - dun dun dun!!! - Blakeley. Jenna can't take it anymore.

Jenna tries to tell Ben she's "like a guy" and is not "a typical girl," but it just comes out as utter nonsense, and Ben later goes to find her curled up in the fetal position crying. Not how to impress a guy.

The girls somehow did the unthinkable, however, and bashed Blakes so hard they made her sad and even sympathetic. Ben seeks her out to tell her it's okay. Does that mean she'll stick around awhile?

Either way, The Bachelor does a nice job of taking itself seriously enough for the 'shipper crowd, while playing up the drama sideshow enough for the fans who watch primarily to make fun of the people.

Jenna got the axe. So did someone named Shawn.

We are now down to 16. Who will Ben forge a connection with next week? Who will try to claw another contestant's eyes out? What outsider makes a stunning visit? Sound off in the comments below.

Steve Marsi is the Managing Editor of TV Fanatic. Follow him on Google+ or email him here.

Tags: The Bachelor, Reviews