Will Community return for a fourth season? The odds are looking stronger each week, as this sitcom performs steadily at 8 p.m. on Thursdays for NBC.
But will Chevy Chase return as Pierce Hawthorne if the network does give the funniest show on television a green light? It's growing increasingly unlikely.
Chase and creator Dan Harmon have rarely been on the same page since Community premiered, but the feud has reportedly hit its apex. Deadline states that Chevy walked off the set last month during the final day of shooting season three, an uprising Harmon responded to by telling the actor off at the cast wrap party, which was attended by family and friends.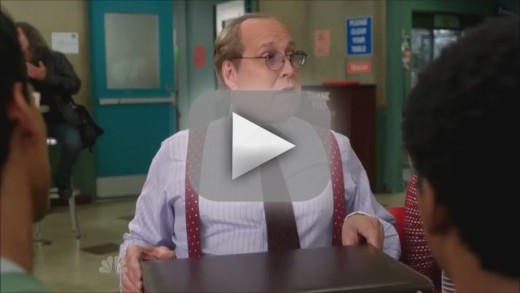 In response to that move, Chase left Harmon a curse-laden voicemail that has found its way to the Internet.

The Huffington Post, meanwhile, has published excerpts of an interview with Chase from earlier this year, in which the actor says he "can't stand sitcoms" and adds of his role on Community: "I probably won't be around that much longer, frankly."

With Community itself on the bubble, it's hard to look too far into the future. But if the series does get renewed, do you care if Chase comes back with it? Would you miss Pierce on the show?

Matt Richenthal is the Editor in Chief of TV Fanatic. Follow him on Twitter and on Google+.

Tags: Casting News, Community