Emilia Clarke Previews "Despair" of Daenerys on Game of Thrones Season 2
by TV Fanatic Staff at .
When we last saw Daenerys Targaryen, on the Game of Thrones season one finale, she stood strong and powerful, a dragon on her shoulder and men all around bowing to her powers.
So season two will pick up with this beloved character ready to take charge, right? To claim her family's rightful destiny? Right? Wrong, says actress Emilia Clarke.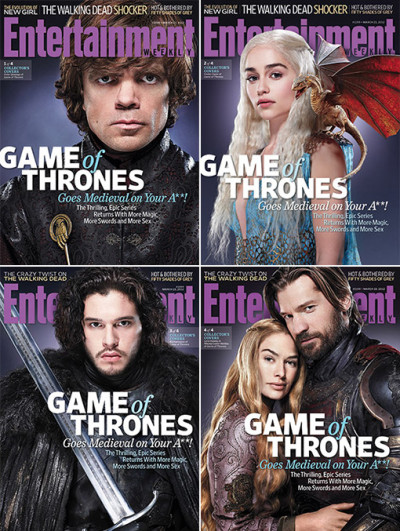 "Things kind of suck," Clarke tells Entertainment Weekly of her character's state of mind. "Because when you last saw her, it's like magic was being re‑awoken and it's all wonderful. Now [she's in] complete and utter despair. She has dragons, but they are tiny. They're babies. She doesn't even know how to feed them... and she's got all her people looking to her, including Jorah, and she's losing the will to kind of see her way through it."

Clarke also says there are a "number of surprises in store" regarding Daenerys this season, even for those who have read the books on which the HBO smash is based.

For a lot more from the star, as well as other Game of Thrones season two scoop, pick up the latest issue of Entertainment Weekly.

Tags: Game of Thrones, Interviews
From Around the Web