Hawaii Five-0 Spoilers: The Return of McGarrett and More!
by TV Fanatic Staff at .
Following the news that Alex O'Loughlin would be checking into rehab to deal with a reliance on prescription pain pills, many Hawaii Five-0 fans are naturally wondering just how long we'll go without Steve McGarrett on our small screens.
Fortunately, William Keck of TV Guide Magazine has the answer.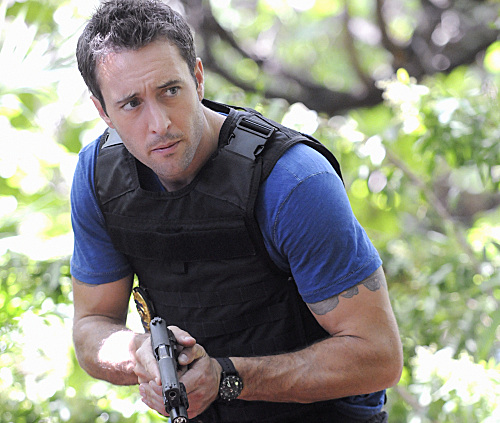 O'Loughlin will only be absent from one full Hawaii Five-0 episode, as outlined below in a rundown of what viewers can expect over the final set of season two installments:

April 9: McGarrett appears briefly, leaving a letter to Danno explaining that he's "off to find the real Shelburne," executive producer Peter Lenkov says.

April 30: It's the NCIS: Los Angeles crossover - with Chris O'Donnell and LL Cool J, but without any sighting of O'Loughlin as McGarrett.

May 7: McGarrett is back! And he'll have tossed Wo-Fat in prison during his time away.

May 14: On the Hawaii Five-0 season finale, viewers will witness a major death, along with the returns of Terry O'Quinn, Tom Sizemore and William Baldwin.

Tags: Hawaii Five-0, Spoilers
From Around the Web