When I interviewed Andra Fuller, I did so while looking directly at The L.A. Complex screeners on my desk and I admitted that I had not yet viewed the first three episodes.
I have since done so - full review coming after The L.A. Complex premiere next Tuesday night! - and agree with the assessment this cast member gave of them over the phone:
"They're blow your mind."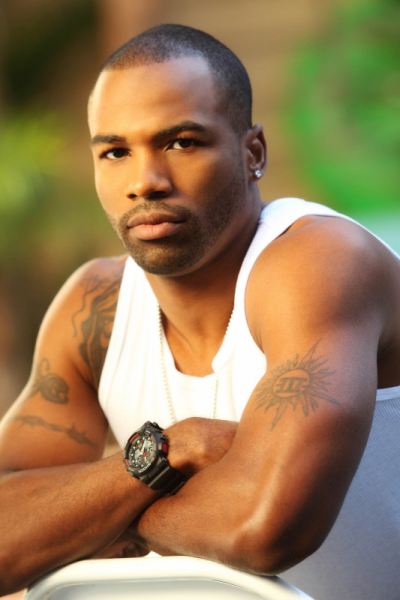 Fuller stars on the series as Kaldrick King, a hip hop artist "who hits a rough patch" the actor explains. "But my executive producer sends an intern [played by Benjamin Charles Watson] to revitalize my career and we have an interesting dynamic together."

Anyone who has viewed The L.A. Complex trailer likely can't help but think of another primetime soap opera that featured attractive people sharing a California apartment building - but Fuller says the comparisons to Melrose Place may be understandable, but they are also off base.

"The thing that sets our show apart is that it's centered around people trying to make it in Hollywood," Fuller says. "They're dealing with real life bullshit out here. I can't recall any other series that has accurately depicted what it's like to try and become the next George Clooney… or the next stand-up comedian."

But The L.A. Complex doesn't just focus on the professional side of its characters, of course.

"There's a lot of vulnerability" on a personal level," Fuller teased. "There's a lot of soul searching; people yearning to be loved, yet being in a relationship just for sex and not being able to answer when love does come calling."

Viewers should also prepare for "multiple love triangles" and a "secret gay relationship."

The L.A. Complex premieres on The CW at 9 p.m. on Tuesday, April 24.

Matt Richenthal is the Editor in Chief of TV Fanatic. Follow him on Twitter and on Google+.

Tags: Exclusives, Interviews, Andra Fuller, The L.A. Complex