It seems we have a bit of catching up to do before diving into "Tell Me No Lies."
On last week's Missing we finally got to see a few things from Michael's side. Whether or not we received a lot of insight from his perspective will remain to be seen. But I'm definitely growing to understand Michael and how he operates.
The second major thing that happened on last week's installment was that Becca was told that the people who have Michael are the same people who killed her husband Paul. This new piece of information opened a floodgate of possibilities as Becca set out to find out more about Paul's death ten years prior. 
In the pilot, we briefly met Becca's old mentor, Martin. He is the man who brought Michael home from Vienna because apparently CIA spouses aren't allowed to visit the crime scene. What we didn't learn about Martin until this latest episode is that he and Becca had a horrible falling out when Martin led Becca to believe that he was indirectly responsible for Paul's assassination.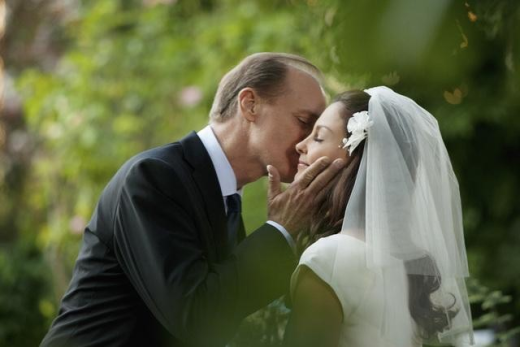 When Becca and Agent Miller revisited Martin, he informed her that Paul actually went rogue before his death. Martin just told Becca he had sent Paul on an assignment so that she would blame him and only have happy memories of Paul.

After reviewing footage from Paul's crime scene, Becca, Miller and Martin followed a lead to Croatia. What they found there was beyond their wildest expectations. It started out as a dizzying chase in pursuit of a suspect, but then Becca was knocked breathless when the man turned around and it was none other than her not-so-dead husband. When I spoke with creator Gregory Poirier ,he mentioned that we would be seeing more of Sean Bean, but it was assumed that he just meant in flashbacks!

Flashbacks we did get in plenty, but Paul is apparently still very much a part of the present. This is where things got a little bit fuzzy for me. It's one thing for Paul to fake his death after going rogue in order to throw people off of his illegal activity, but why would he want to kidnap his own son?

After the first scene of the show, I mentioned that I had a hunch Paul left the soccer ball in the lobby on purpose in order to send Michael back to get it and thus out of harm's way. Now it's clear that he did it on purpose. So why 10 years later would he have his child kidnapped? 

Perhaps it's really that Paul has pissed off the wrong people and they used Michael as leverage. In my opinion, all the pictures that Becca found of Michael over the years were probably just from Paul's surveillance because he truly did love his family and wanted to keep tabs on them. The pictures and information that Paul had on his son got into the wrong hands and that's where we are now.

Becca is questioning everything she's ever known, her mentor Martin is back in her life, and Michael is starting to realize that his parents were harboring some pretty huge secrets. Any other theories? Hit the comments and don't forget to check out this week's Missing quotes.

Also shout out to the keeping the love in the ABC family with a subtle nod to a book review by "Richard Castle!"

Leigh Raines is a TV Fanatic Staff Writer. Follow her on Twitter.

Tags: Reviews, Missing