I was just a kid when the original Dallas premiered, but I can distinctly remember my aunts and uncles arguing over Who Shot J.R.? 
So when I heard the show that I literally grew up on was making a comeback I was thrilled... and a bit skeptical.
But I recently spoke with Patrick Duffy (Bobby Ewing), Linda Gray (Sue Ellen), Josh Henderson (John Ross Ewing III) and Jesse Metcalfe (Christopher Ewing) and realized they shared my concerns. Fortunately for all of us, any hesitancy was quickly swept away with introduction of a great script and a high end production. Whether you were a fan of the original, or just curious about the new creation, here's what you can expect from the new Dallas.
-------------------------------------------
Did you ever believe they'd bring Dallas back?
Patrick: No, because I didn't think that anyone knew how to do it as a series again. The real brains and heart behind the show was our executive producer Leonard Katzman and he died. All of these other scripts (that I'd gotten) fell so far short of what the original concept was. I didn't' think anybody had the ability anymore.
Jesse: To be honest, I was a bit hesitant to even audition for the new Dallas because I wasn't sure if remaking such an iconic show was a good idea.  With the wave of remakes and reboots of various shows over the past five years, it's definitely been a trend. Most of which weren't very successful. I was very hesitant.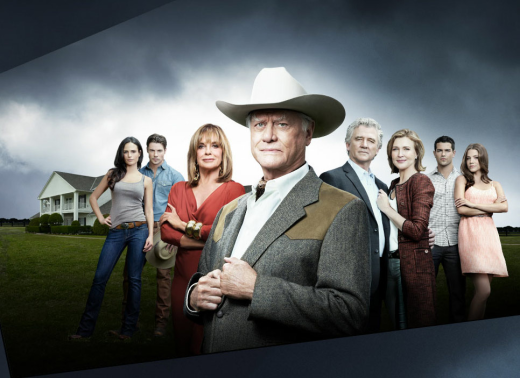 What changed your mind?
Patrick: Cynthia Cidre wrote a script and it was submitted to Linda (Gray), Larry (Hagman), and myself and it was phenomenal. The pilot script for the show had everything even better than half of the original Dallas scripts that we got. From the moment the three of us read it, we were on board.

Linda: [The new Dallas] took a diamond and polished it. It's magic. It was magic in 1978 and it's got a little 2012 fairy dust sprinkled on it. It's just wonderful.

Josh: Everything about the original that made it so great, that made it so magnetizing where people had to run back to the TV every week, they really did well at transcending that into the new generation of Dallas.

Jesse: This is really good story telling. The characters are really well defined and complex. I said 'Wow, I think I want to throw my hat in the ring.' The thing that really pushed it over the top for me was to know that Larry, Patrick, and Linda were going to be a part of the new series. I don't think they could have done the new series without the original cast members. They're the big three as we like to call them.

Any spoilers you can share?
Linda: Sue Ellen's got a wonderful arc the entire first season. I'm totally convinced there will be more. There's a lot of motherly guilt there. She's a powerful woman. Christopher and John Ross are grown ups and they each have their own values and their own focus of where they want to go with their lives and with whom.  There's obviously a rivalry and their competition. All of these wonderful things that one would expect from the show. There's a love triangle. So it takes all of the things that were with the original show and it just kind of amps it up. 

Patrick: Some of my favorite scenes are with Brenda Strong because that was the big test. To find a woman who would be the new Mrs. Bobby Ewing was a tough decision that casting had to make. It was a tough roll for somebody to accept. Brenda is so good. I feel like when I watch us on camera that we've been married for 20 years.

Anything fans should know heading into the new Dallas?
Josh: What's great about it is that you don't even ever have to have seen the original to be able to hop on board with the story lines. I think as long as they give us a shot, they'll truly really enjoy the show. There's never going to be a dull moment and we go through a great journey in season one.

Patrick: The quality of it is so satisfying. Having done the show for 13 years to see how well it can be redone again in 2012. It could end up being better than the original.

Dallas returns TONIGHT with a two-hour episode at 9/8c on TNT. My review will be live the moment this premiere concludes.

C. Orlando is a TV Fanatic Staff Writer. Follow her on Twitter.

Tags: Interviews, Dallas