With nominations for the 2012 Emmy Awards scheduled to be announced by Nick Offerman and Kerry Washington on July 19, staff writer Dan Forcella is here to give you a quick overview of each category, his predictions for the 2012 nominations, and his Emmy Wish Lists for who ought to be on the ballot.
Among the categories we've already previewed/predicted: Lead Actor Comedy and Lead Actress Comedy...
-------------------------------------------
Moving onto Outstanding Supporting Actor in a Comedy Series, we are handed one of the stranger categories of the Emmys. Stacked with talent, it is amazing that the Academy continues to give all the nominations to the Modern Family guys. Last year's winner, Ty Burrell, should be the favorite once again, but his pretend relatives will be right behind him.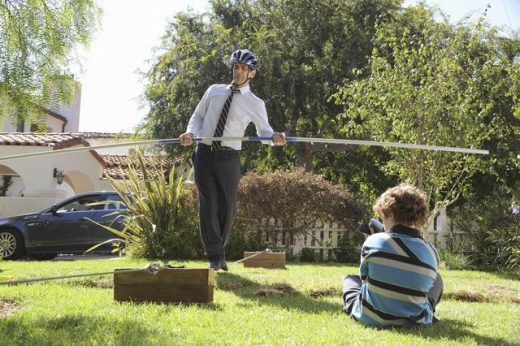 Prediction
Ty Burrell - Modern Family
Jesse Tyler Ferguson - Modern Family
Max Greenfield - New Girl
Nick Offerman - Parks and Recreation
Ed O'Neill - Modern Family
Eric Stonestreet - Modern Family
With Jon Cryer moving up to lead, and my assumption that Chris Colfer and Glee are falling out of favor, there should be room for up-and-comers Max Greenfield and Nick Offerman to join the Pritchett-Dunphys clan at this year's Emmys.
Emmy Wish List
Ty Burrell - Modern Family
Modern Family hasn't been nearly as good as it was in its first season, but Ty Burrell hasn't slowed down one bit. His performance, and mainly his dynamic with Nolan Gould, has been the only thing keeping this show all that watchable.
Jason Gann - Wilfred
Gann's portrayal of this confusingly imaginary man in a dog suit was probably my favorite comedic performance of the year. Whether it was taking shots of toilet water, his very dog-like reaction to blown bubbles or comparing himself to the island on Lost, Gann's comedic timing was nothing short of brilliant.
Donald Glover - Community
It may not have been as fantastic of a year for Glover, but he still was my favorite of an absolutely tremendous supporting cast on Community. His talent only seemed to rise when paired with Danny Pudi, which there was a lot of once again this season.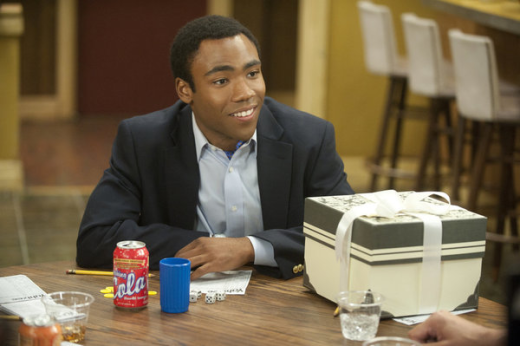 Glenn Howerton - It's Always Sunny In Philadelphia
Charlie Day seems to get most of the Sunny love, but Howerton excelled once again as the very funny, very vein Dennis Reynolds this season. Maybe the best year ever for Sunny, Howerton had me in stitches complaining about the shusher, and wanting to bang Tim Murphy's black wife.

Adam Pally - Happy Endings
In a round table earlier this season, I called Pally the Breakout Star of 2011, and I still believe that. He has been a-mah-zing in this second season of the under-appreciated Happy Endings. Whether it was his Code War with Dave, or transforming into a hibernating bear, Pally was always good for a laugh.

Rainn Wilson - The Office
Like Burrell with Modern Family, Wilson was one of the lone bright spots in a very disappointing season of The Office. At one point there was talk of a Dwight Schrute spin off, but I'm sure they soon realized that The Office would be dead without Wilson's ability to make every scene better.

Now it's your turn TV Fanatics! Who would make your Emmy Wish List for Outstanding Supporting Actor in a Comedy Series?

Dan Forcella is a TV Fanatic Staff Writer. Follow him on Twitter.

Tags: Emmy Awards