On Once Upon a Time 1, Jennifer Morrison's Emma fell in love. With her son.
But following 22 episodes that featured a major focus of this ABC hit on Emma and Henry, the actress tells Entertainment Weekly that Season 2 will "explore the idea of allowing romantic love" to blossom in the character's life. With whom? Well...
"[The Huntsman] was in the season finale so they've established in fairytale land you can still flashback to him existing there, even though he's not alive in reality," Morrison says. "I don't know what this means now that we're bringing magic...
"We don't know what that means for Pinocchio. Is he still going to be wood or is he going to come back to life? We don't know if that means the Huntsman can be brought back to life. We don't know what the rules are going to be now because everything has changed."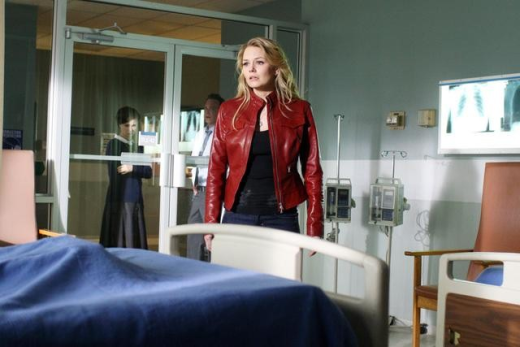 It most certainly has. The curse has been lifted, meaning Emma will have a new relationship to also worry about, the unusual mother/daughter arrangement with Ginnifer Goodwin's Mary Margaret.

That actress says she's excited to explore the parent/child dynamic, considering the characters are the same age in Storybrooke.

"[Snow and Charming] will remember everything," Goodwin told Hollywood Life. "We remember having our daughter, we remember sending her off, we understand that… we will remember our parallel lives. So we'll now be these sort of third characters, who are the blending of the two sides of the coin we've all played."

Once Upon a Time will remain on Sunday nights this fall and return some time in September.

UPDATE, 7/9/12: Co-creator Edward Kitsis tells TV Guide Magazine that plans are in the works to cast Ariel, Aladdin and Jafar on Season 2.

Matt Richenthal is the Editor in Chief of TV Fanatic. Follow him on Twitter and on Google+.

Tags: Once Upon a Time, Spoilers