Let the celebrating and the snub-based outrage begin!
Nominations for the 2012 Emmy Awards were announced today. Did your favorite series, actor or actress make the cut? The ceremony will air live on ABC on September 23 and TV Fanatic will provide plenty of commentary and coverage over the coming days.
For now, on to the names of the nominees...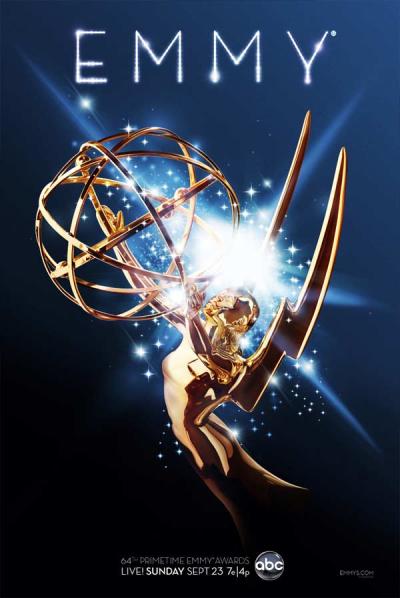 Best Drama Series
Boardwalk Empire
Breaking Bad
Downton Abbey
Game of Thrones
Homeland
Mad Men
Lead Actress in a Drama Series
Katy Bates, Harry's Law
Glenn Close, Damages
Claire Danes, Homeland
Michelle Dockery, Downton Abbey
Julianna Marguiles, The Good Wife
Elisabeth Moss, Mad Men
Lead Actor in a Drama Series
Hugh Bonneville, Downton Abbey
Steve Buscemi, Boardwalk Empire
Bryan Cranston, Breaking Bad
Michael C. Hall, Dexter
Jon Hamm, Mad Men
Damien Lewis, Homeland
Supporting Actor in a Drama
Aaron Paul, Breaking Bad
Giancarlo Esposito, Breaking Bad
Brendan Coyle, Downton Abbey
Jim Carter, Downton Abbey
Jared Harris, Mad Men
Peter Dinklage, Game of Thrones
Supporting Actress in a Drama
Archie Panjabi, The Good Wife
Anna Gunn, Breaking Bad
Maggie Smith, Downton Abbey
Joanne Froggatt, Downton Abbey
Christina Hendricks, Mad Men
Christine Baranski, The Good Wife
Outstanding Guest Actor in a Drama
Mark Margolis, Breaking Bad
Dylan Baker, The Good Wife
Michael J. Fox, The Good Wife
Jeremy Davies, Justified
Ben Feldman, Mad Men
Jason Ritter, Parenthood
Outstanding Guest Actress in a Drama
Martha Plimpton, The Good Wife
Loretta Devine, Grey's Anatomy
Jean Smart, Harry's Law
Julia Ormond, Mad Men
Joan Cusack, Shameless
Uma Thurman, Smash

Outstanding Comedy Series
The Big Bang Theory
Curb Your Enthusiasm
Girls
Modern Family
30 Rock
Veep
Lead Actress in a Comedy Series
Zooey Deschandel, New Girl
Lena Dunham, Girls
Edie Falco, Nurse Jackie
Tina Fey, 30 Rock
Julia Louis-Dreyfus, Veep
Melissa McCarthy, Mike & Molly
Amy Poehler, Parks and Recreation
Lead Actor in a Comedy Series
Alec Baldwin, 30 Rock
Don Cheadle, House of Lies
Louis CK, Louie
Jon Cryer, Two and a Half Men
Larry David, Curb Your Enthusiasm
Jim Parsons, The Big Bang Theory
Supporting Actor in a Comedy
Ed O'Neill, Modern Family
Jesse Tyler Ferguson, Modern Family
Ty Burrell, Modern Family
Eric Stonestreet, Modern Family
Bill Hader, Saturday Night Live
Max Greenfield, New Girl
Supporting Actress in a Comedy
Mayim Bialik, The Big Bang Theory
Merritt Wever, Nurse Jackie
Julie Bowen, Modern Family
Kristen Wiig, Saturday Night Live
Sofia Vergara, Modern Family
Kathryn Joosten, Desperate Housewives
Outstanding Guest Actor in a Comedy
Michael J. Fox, Curb Your Enthusiasm
Greg Kinnear, Modern Family
Bobby Cannavale, Nurse Jackie
Jimmy Fallon, Saturday Night Live
Will Arnett, 30 Rock
Jon Hamm, 30 Rock
Outstanding Guest Actress in a Comedy
Dot-Marie Jones, Glee
Maya Rudolph, Saturday Night Live
Melissa McCarthy, Saturday Night Live
Elizabeth Banks, 30 Rock
Margaret Cho, 30 Rock
Kathy Bates, Two and a Half Men

Outstanding Miniseries or Movie
American Horror Story
Game Change
Hatfields & McCoys
Hemmingway and Gellhorn
Sherlock: A Scandal in Belgravia
Luther
Lead Actress in a Miniseries or Movie
Connie Britton, American Horror Story
Ashley Judd, Missing
Nicole Kidman, Hemmingway and Gellhorn
Julianne Moore, Game Change
Emma Thompson, The Song of Lunch
Lead Actor in a Miniseries or Movie
Kevin Costner, Hatfields & McCoys
Benedict Cumerbatch, Sherlock: A Scandal in Belgravia
Edris Ilba, Luther
Woody Harrelson, Game Change
Clive Owen, Hemmingway and Gellhorn
Bill Paxton, Hatfields & McCoys
Outstanding Reality TV Host
Tom Bergeron, Dancing with the Stars
Cat Deely, So You Think You Can Dance
Phil Keoghan, The Amazing Race
Ryan Seacrest, American Idol
Betty White, Betty White's Off Her Rocker
Reality Competition Program
The Amazing Race
Dancing with the Stars
So You Think You Can Dance
Top Chef
The Voice
Outstanding Variety Series
The Colbert Report
The Daily Show with Jon Stewart
Jimmy Kimmel Live
Late Night with Jimmy Fallon
Real Time with Bill Maher
Saturday Night Live