With nominations for the 2012 Emmy Awards scheduled to be announced by Nick Offerman and Kerry Washington on July 19, staff writer Dan Forcella is here to give you a quick overview of each category, his predictions for the 2012 nominations, and his Emmy Wish Lists for who ought to be on the ballot.
Other categories we've covered, predicted, and forecasted so far: Lead Actor Comedy, Lead Actress Comedy, Supporting Actor Comedy, Supporting Actress Comedy, Comedy Series, Lead Actor Drama, Lead Actress Drama, Supporting Actor Drama, Supporting Actress Drama, Drama Series, and Guest Actor Comedy.
-------------------------------------------
Other than the fact that Melissa McCarthy will probably head home with the grand prize, the Outstanding Guest Actress in a Comedy Race seems pretty wide open. There really are no other favorites that I feel are guaranteed a nomination. As those who have been nominated in the recent past, I like Dot Marie Jones and Elaine Stritch to make it back, but after that it will be tough to figure out.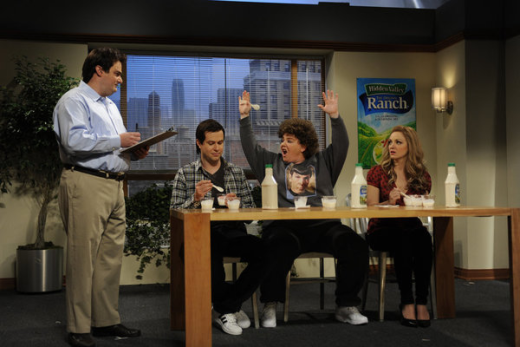 Prediction
Ellen Barkin - Modern Family
Blythe Danner - Up All Night
Dot Marie Jones - Glee
Melissa McCarthy - Saturday Night Live
Maya Rudolph - Saturday Night Live
Elaine Stritch - 30 Rock
When there are those spots you can't decide on, it's best to predict some big names, so I will say Ellen Barkin and Blythe Danner end up nominated for their guest spots on Modern Family and Up All Night, respectively. The final nominee I'm predicting is Maya Rudolph, as SNL hosts usually get a lot of love in the guest categories.
Emmy Wish List
Elizabeth Banks - 30 Rock
Avery Jessup had a rough go of it, remaining captured in a foreign land for much of the season, but fortunately Banks was hilarious during that time.  My favorite thing was how great she was at giving the crazy news broadcasts for Kim Jong Il.
Lizzy Caplan - New Girl
The best thing that Caplan did on New Girl was bring the best out in Jake Johnson. I really couldn't stand Nick as a character until Caplan came in and turned the man's life around.  Sure she left shortly there after, but while she was in town, and afterward, New Girl became a better show.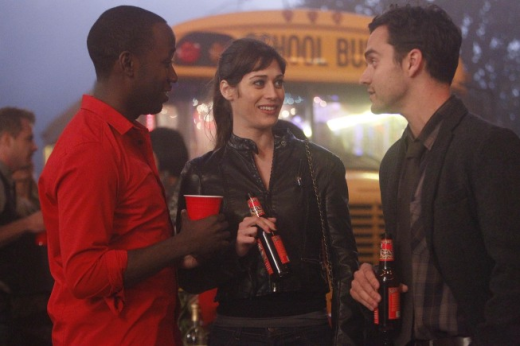 Melissa McCarthy - Saturday Night Live
She had a really great night as the host on SNL, and although there were plenty of memorable sketches, McCarthy should win the Emmy for just "Taste Test" alone. Can you garlic ranch blast me now?

Megan Mullally - Happy Endings
Mullally had a busy year of guest appearances, showing up on Parks and Rec, Up All Night, and Happy Endings. Her stint as Penny's crazy singing mom on the latter was fantastic, and definitely worthy of a nomination.

Lauren Potter - Glee
She works so well with Jane Lynch, but between the two of them, I think I'd prefer to watch a show featuring Potter. She's been funny, she's shown emotion, and she works really well with Helen Mirren as the voice inside her head.

Mary Steenburgen - Bored to Death
Another busy lady on the comedy circuit, Steenburgen made trips to 30 Rock, Wilfred, and Bored to Death. Bored was probably my favorite guest spot of hers, as she was most wacko while paired with her real life husband, Ted Danson.

Now it's your turn TV Fanatics!  Who would make your Emmy Wish List for Outstanding Guest Actress in a Comedy Series?

Dan Forcella is a TV Fanatic Staff Writer. Follow him on Twitter.

Tags: Emmy Awards