It is a story of love and loss. You watched a show and you fell in love, only to have some faceless network executive pull the plug on it and break your heart.
We've all been there. Perhaps you cried, threw things at your TV or drowned your sorrows in a pint of Rocky Road. Television is a harsh business, but we can mourn the loss together and help one another through the hard times.
This list could easily be doubled, maybe tripled - but let's take a look at a few one season wonders we still wish were on the air...
-------------------------------------------
The Secret Circle - CW (2011-2012) - The Circle had a bit of a slow start but seemed to pick up steam during the last half of the season. So when word came down after a great season finale that there would be no Season 2, diehards were blindsided. Did you think the witches of Chance Harbor deserved a second chance?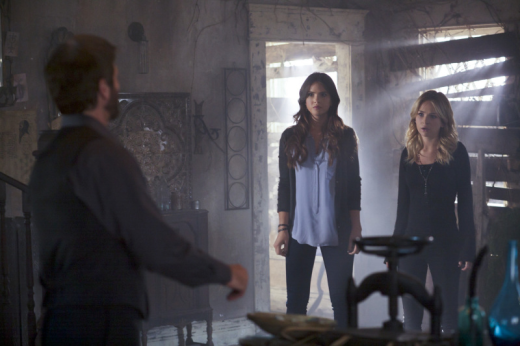 Terriers - FX (2010) - The odd title and end of summer start probably didn't help this unique Shawn Ryan bromance/crime drama but those who saw it loved it. Donal Logue and Michael Raymond-James had fantastic chemistry. The boys screwed up more than they won and their love lives were a mess. But two years later fans are still begging for more.
Freaks and Geeks - NBC (1999-2000) - Just look at the cast:. Jason Segel, Seth Rogan, Busy Philipps, James Franco, and oh, did we forget to mention executive producer Judd Apatow? Not even this much talent and an awesome '80s soundtrack was enough to keep this cult classic on the air.
My So-Called Life - ABC (1994) - This was the show that sent Claire Danes on her way to stardom. It's a bit sad that TV's version of teen angst now looks more like Gossip Girl and 90210.
Firefly - FOX (2002) - Ten years ago Firefly couldn't find an audience. A decade after this sci-fi/western's demise there's a movie, comic books, DVD sales and a sold out Comic Con panel celebrating its existence. I first watched the series in 2009 and fell completely in love with it. No one can deny that it deserved a much longer run than it got, but its one season has catapulted the show into a cult mega hit.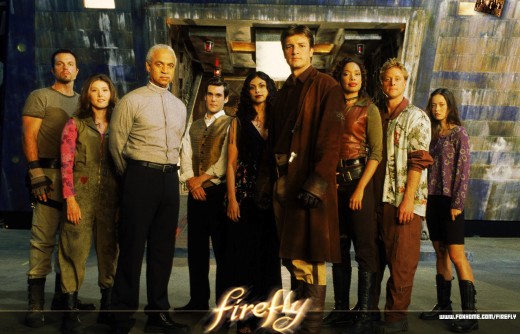 Over There - FX (2005) - The first show to look at America's military involvement in Iraq was a solid drama that deserved more than its one short season. Unfortunately, the show was over long before the war itself ended, and even the talented Steven Bochco couldn't bring us more of the stories from over there.

Moonlight - CBS (2007) - Sometimes timing is everything and Moonlight's was just a little too early. When the Twilight craze hit about a year later, this fun vampire thriller could have rode that wave. Instead star Alex O'Loughlin was sent to the Pacific to ride waves of a different sort on the same network's hit Hawaii Five-0.

Rubicon - AMC (2010) - It wasn't exactly action-packed, but James Badge Dale gave a winning, quiet performance in a conspiracy thriller that was finding its way just as soon as season one concluded.

Ringer - CW (2011-2012) - Sarah Michelle Gellar returned to network TV as twin sisters Bridget and Siobhan. This mystery/drama was huge fun when it worked but got muddled down in its own confusing plot midway through. The entertaining finale reminded viewers how good it could be but, alas, it was too late to save this unique, campy show.

Now it's your turn. Make your choice from above and then tell us about the one season wonder you wish was back on TV.

C. Orlando is a TV Fanatic Staff Writer. Follow her on Twitter.

Tags: Rubicon, Terriers, The Secret Circle, Ringer